We picked So Loki as one of our favourite acts of 2017 not only for their excellent project Shine, but because we just knew they'd be leveling up in 2018.  They just dropped a killer new music video, in addition to announcing a new EP AND a new tour; so although we hate to say it—told you so.
"Athlete's World" is the first single from the new forthcoming EP Planet Bando which is due May 25. The song sticks to the eccentric and off-beat (figuratively, of course, since producer Geoff comes correct yet again with this infectious beat) brand of hip-hop that these two have been quietly cultivating over on the West Coast. It's a breath of fresh air among the trapped out, autotune-heavy material that's trending right now; we're not sure there's any music being made in Canada right now that sounds quite like this.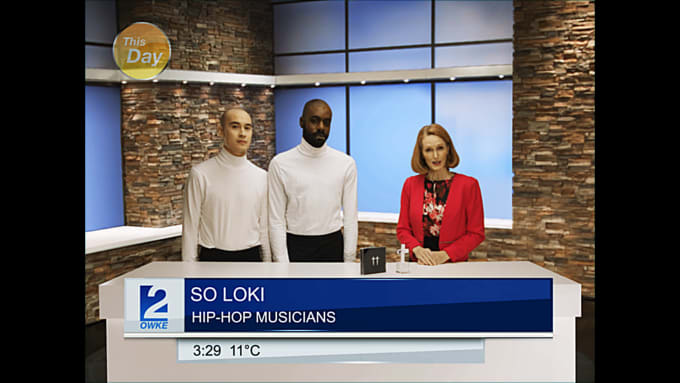 The trippy track gets an appropriately weird visual treatment courtesy of Lucas Hrubizna which weaves the tale of one of So Loki's biggest fans, her eager-to-prove-something husband, and Sims-esque versions of the guys themselves. The group actually received one of the last-ever MUCH Fact grants which went toward the production of the visual, and were able to catch noted radio host Sway Calloway on a chance meeting and have him appear on the album art. 
Enjoy the "Athlete's World" video above and catch So Loki in a city near you on their tour which kicks off  in their home city of Vancouver next week. Stay tuned to their Twitter or Instagram for the latest dates.