Taylor Swift's Attorneys Ask Court to Toss "Shake It Off" Copyright Lawsuit
Swift's legal team: 'Playas Gon' Play' can't be copyrighted.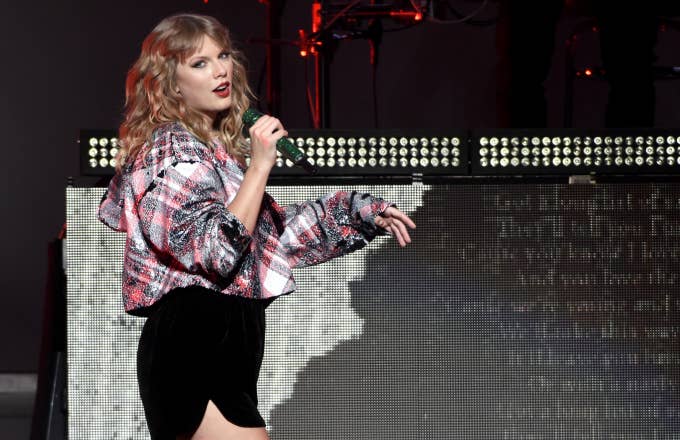 Getty
Image via Getty/Tim Mosenfelder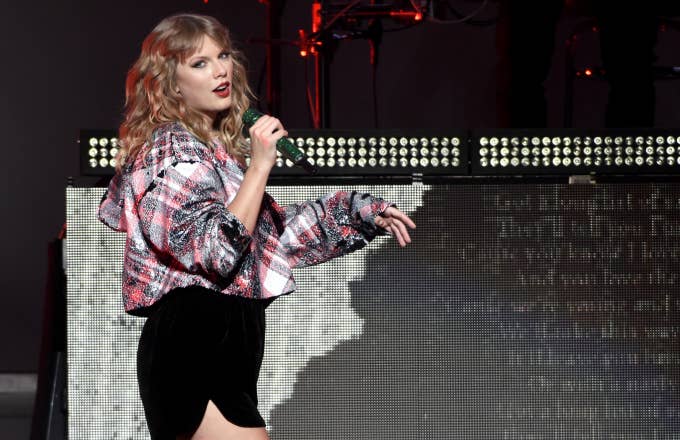 Taylor Swift's legal team has filed a motion seeking to dismiss copyright infringement lawsuit over her 2014 hit "Shake It Off."
Back in September, songwriters Nathan Butler and Sean Hall filed a complaint against the 28-year-old singer, claiming the single's lyrics were taken in part from 3LW's "Playas Gon' Play," a song they wrote in 2001. The "Shake It Off" chorus includes the lines, "Players gonna play, play, play, play, play, and haters gonna hate, hate, hate, hate, hate," which is similar to the chorus 3LW sang: "Playas, they gonna play/And haters, they gonna hate."
Swift's attorneys argue the phrases are not subject to copyright.
"There can be no copyright protection in 'playas, they gonna play and haters, they gonna hate,' because it would impermissibly monopolize the idea that players will play and haters will hate," Swift's attorneys wrote in the motion filed in U.S. district court in the Central District of California. "Plaintiffs' claim to being the only ones in the world who can refer to players playing and haters hating is frivolous … Providing a copyright monopoly in the phrase would prevent others from sharing the idea that players play and haters hate."
The singer's lawyers also claim the phrase "playas gon' play" has become a music cliché that has been used well before 2001. Attorneys point to Fleetwood Mac's 1977 song "Dreams," Biggie's 1997 hit "Playa Hater," Too Short's 2000 track "Don't Hate the Player," and more.
"Plaintiffs are very specific about the lyrics allegedly copied, and their specificity establishes that they impermissibly rely on an uncopyrightable short phrase comprised of words they admit were commonplace before their musical composition," wrote in the motion. "[…] Plaintiffs do not claim copyright in players will play or haters will hate. Nor could plaintiffs do so, since these are simply a noun and its corresponding verb."
Butler and Hall's lawsuit also names "Shake It Off" co-writers Karl Sandberg, known as Max Martin, and Karl Schuster, known as Shellback, as defendants.
You can read the full motion at Billboard.