Fyre Fest's Legal Troubles Are Likely to Get Much Worse
Given the role that social media influencers and models played in the promotion of the event, it seems unfathomable that they wouldn't see legal backlash.
When attendees were flown to the Bahamas for Fyre Festival, they expected an exclusive luxury experience on a secluded island; in reality, they were given FEMA tents and dry American-cheese sandwiches.
According to insiders close to the organizers orchestrating the event, inadequate preparation had decided the fate of the festival long before last weekend. No artists had shown up, probably due to the fact that none of them had been paid. When attendees—who forked over thousands of dollars at various celebrities' behest—arrived, they found "luxury villas" replaced by disaster relief tents and necessities in dangerously short supply. The scene resembled a high school track meet more than a high end resort. Many attendees found themselves hamstrung by sparse transportation largely under the control of the festival organizers and unable to leave the island. The situation quickly plummeted into what was described as some iteration of The Hunger Games.
On Sunday, it was reported that several festival goers had filed a class-action lawsuit against both Fyre Media—the company behind the botched festival—as well as Ja Rule and his partner Billy McFarland as individuals and also a number of employees, agents, or co-venturers of McFarland and Ja Rule that have yet to be named. The lawsuit claims that these employees may be considered a part of the conspiracy just by virtue of being involved in the planning of the ill-fated festival. The lawsuit alleges, in relevant part, that the defendants committed fraud and breach of the sales contract made via each ticket sale. These claims are probably not difficult to prove given the circumstances, but the complaint is littered with tweets and viral images, perhaps meant to go viral itself and elevate the profile of the plaintiffs' case in hopes of netting a lush settlement. Their chances of obtaining over $100 million in damages are likely low, but one thing is certainly clear—the festival's peace offering of a paltry refund and a promise for a better experience next year is not going to solve the humiliation and anger of the festival's affluent clientele.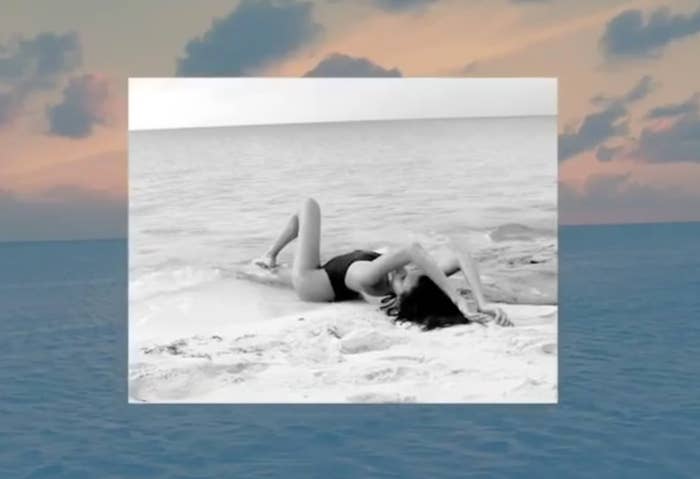 Events of this proportion usually maintain seriously high insurance policies, but it is unclear whether Fyre had one in this case. If not, the lawsuit is certainly likely to wipe out whatever is left in the Fyre Media Inc. bank account, but the same is not clear cut for Ja Rule and McFarland, as well as other employees of the company, who are named in their personal capacity. Generally speaking, a court will consider many factors to determine if the individuals can be liable, for example, whether the corporation has adequate insurance or funds to pay out the lawsuit, what the misconduct is, and whether other business formalities were adopted. However, this same analysis is not necessarily at play in case of any settlement, where Ja Rule and McFarland could decide to personally fork over some funds, particularly if they have any intention of keeping Fyre Media alive.
Just after the lawsuit was filed, the Fashion Law reported an exclusive statement from the plaintiff's' counsel indicating that "all those who recklessly and blindly promoted the festival" will be head accountable. Given the vital role that social media influencers and models played in the promotion of the event, it seems almost unfathomable that they wouldn't see some legal backlash. Kendall Jenner, Bella Hadid, Emily Ratajkowski, Chanel Iman, and Hailey Baldwin all participated in the campaign, some of them even posting native advertising on their own social media channels, encouraging fans to buy tickets to the world-class festival. Depending on claims that they made about the festival, and of course whether or not they disclosed that their posts were in fact advertisements—as is required by law—the Federal Trade Commission could get involved by prosecuting breach of Truth in Advertising laws.
Given the vital role that social media influencers and models played in the promotion of the event, it seems almost unfathomable that they wouldn't see some legal backlash.
Ultimately, any personal liability that these celebrities take on will boil down to what their agreements were with the festival; a well-negotiated contract would usually force the festival to cover the cost of any lawsuit against a celebrity if the claim related to the festival itself. The same carefully negotiated agreement usually includes a carve out for the celebrity to abide by all applicable laws. Most of those posts are now deleted, but consider that some of the influencers may not have abided by mandatory FTC disclosure laws in their posts, and there's a potential route for their liability. It's hard to imagine that someone with a profile like Kendall Jenner would subject themselves to this kind of legal vulnerability, but there is no doubt that even if they are not themselves liable for the damage done, their reputations are taking a huge hit—effectively damaging their ability to command a high price to hawk the next product.
Finally, it is also possible that the Bahamian Ministry of Tourism could consider their own legal action, as estimations of income lost from the debacle are in the millions. For now though, the Ministry is distancing itself and promising to implement tougher vetting procedures for new festival planners. The Bahamas also issued a statement maintaining that it was not involved in the planning nor was it a sponsor of the festival, and asking guests and others who may have heard of the debacle not to let it tarnish their image of the country.
One thing remains at the core of many of these issues: leveraging your name for a product or event has high stakes, and while the festival organizers seem hopeful, a $100 million lawsuit and a reputation of incompetence is likely to keep them from proceeding next year.