DJ Khaled's "I'm the One" f/ Chance the Rapper, Justin Bieber, Quavo, and Lil Wayne Debuts at No. 1
Dj Khaled's new anthem "I'm the One" featuring Chance the Rapper, Justin Bieber, Quavo and Lil Wayne debuted at No. 1 on the Billboard Hot 100.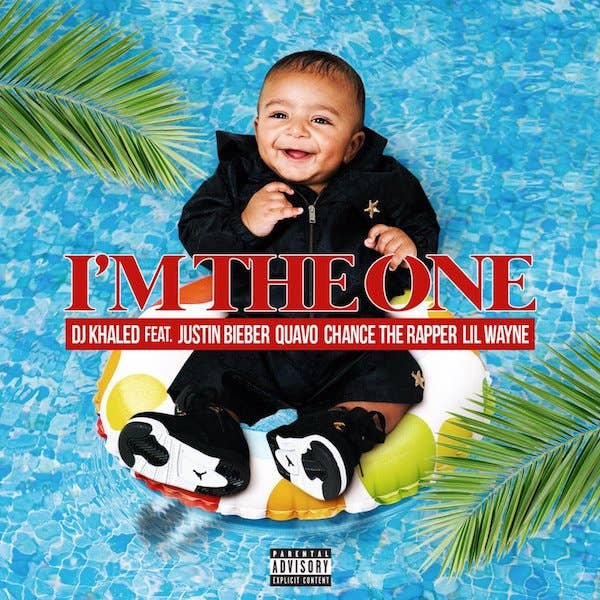 Publicist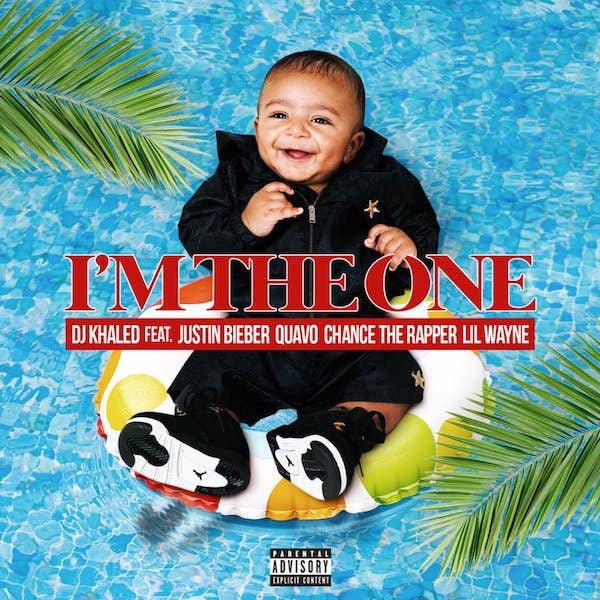 After early numbers suggested a win was on the horizon for DJ Khaled, it's now official: "I'm the One" has reached No. 1 on the Billboard Hot 100 chart during its first week on the charts, and is his highest-charting single ever. 
Roc Nation's Lenny S. celebrated the achievement on Twitter:
Khaled's success came on all fronts during week one. "I'm the One" was easily the top seller during its inaugural week, moving 171,000 downloads, and it dominated streaming platforms (53.9 million U.S. streams). 
The presence of a music video for "I'm the One" helped immensely, as YouTube streams count exactly the same on the Billboard chart as those on Spotify, Apple Music, and other music streaming services. The "I'm the One" video generated tens of millions of views on YouTube alone, representing a big percentage of the hit song's numbers.
"I'm the One" is the first No. 1 record with five solo acts on the track—it's the first appearance at the top of the Hot 100 chart for DJ Khaled and Chance the Rapper, and is Quavo's first No. 1 song as a solo artist.
The single's dominant performance in its first week will help raise expectations for Grateful, the upcoming album from Khaled. Features are expected to include heavyweights like Nicki Minaj and Drake, and the first single for the project already included appearances from Beyoncé and Jay Z. Maybe Khaled knew what he was doing let his infant son Asahd executive produce the album.