Premiere: Cassandra Jenkins' 'Play Till You Win' Is Confident Folk for Fans of Mac DeMarco and Angel Olsen
Jenkins' first full-length is a delicate exercise in traditional folk music, with an original, sophisticated worldview.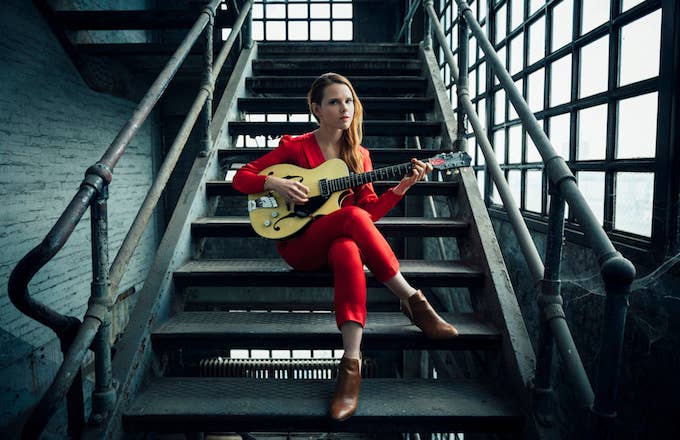 Complex News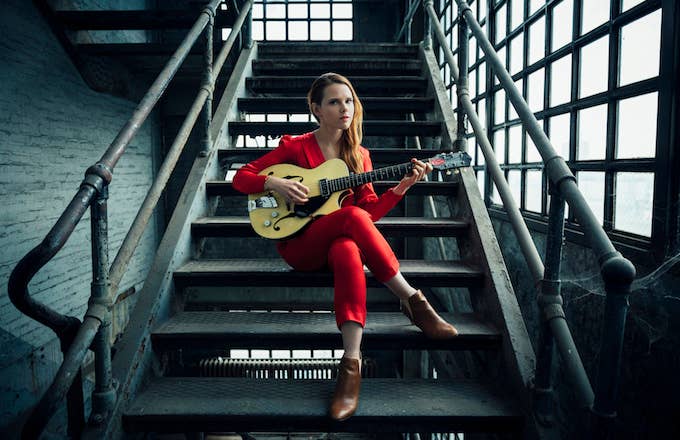 Brooklyn songwriter and visual artist Cassandra Jenkins is settled and confident on Play Till You Win, her first full-length studio album, premiering here.
Jenkins' debut album is a traditional take on Americana that also plays with Jenkins' roots in a family of jazz musicians, and serves as a departure from her previous work—most notably 2014's EP—providing a more mature lens to consider the masks and complications of desire.
The opening track, "Candy Crane," is a surf rock daydream that transports you to the world of claw-grab games in a neon illuminated arcade. The slide guitar and Jenkins' sweet vocals pair well; fans of fellow New York City artists' Mac DeMarco and Angel Olsen will relish in her laid-back style.
Her lyricism shines on songs like "Tennessee Waltz," and "Hotel Lullaby," painting pictures of heartbreak and betrayal. Soothing melodies paired with light acoustic arrangements complement Jenkins' hushed vocals, which, on most songs, comes in at barely a whisper.
Listen to Play Till You Win, out today, below.
And you can catch Jenkins on tour, this month and next: 
4/15 - Brooklyn, NY - Union Pool
5/18 - Seattle, WA - Central Saloon
5/19 - Seattle, WA - W Hotel
5/20 - Portland, OR - Fremont Theater
5/23 - San Francisco, CA - Brick & Mortar Music Hall
5/24 - Los Angeles, CA - The Resident
5/25 - Long Beach, CA - The Prospector
5/26 - San Diego, CA - Seven Grand