2016 wasn't easy for Quentin Miller, and we completely understand why he's attempted to stay under the radar. Not only was the Atlanta artist caught up in the Drake vs. Meek Mill beef, he was also involved in a nasty car accident that led to a foot amputation. If that wasn't enough, Miller also sent out a now-deleted tweet Friday night that revealed he had suffered a seizure.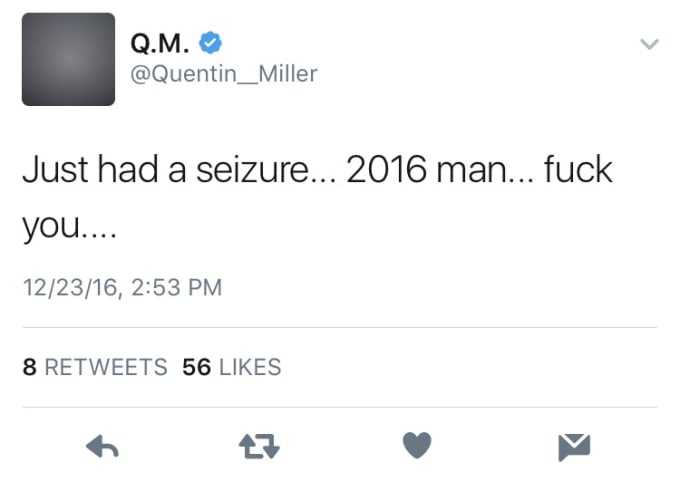 It's clearly been a difficult year for the rapper, but at least he's trying to end it on a good note.
On Christmas Eve, Miller came through with a five-track EP titled Shredded Metal. He described the project as a collection of "ruff mixes…raw, bare metal…" It includes features by Jeremih, TheCoolIsMac, and CJ Francis IV, as well as production from 30Roc, Reno, Syk Sense, and C4. Though the EP is solid from start to finish, one standout is the Hit-Boy-produced "What a Time…," which features a guest appearance by fellow ATL artist Key!
You can listen to Shredded Metal below.

This surprise release leads us to believe there's more to come from Miller in 2017. Earlier this year, his manager Cam Singletary, a.k.a. Coach Cambut, told The Fader that Miller was working on a new album titled Falco and that it would drop after he recovered from the aforementioned car accident. Let's hope the project is around the corner.