Over a decade since the watershed moment in which Wiley declared everyone who like's that, go that way, everyone who likes this, come this way on seminal hit "Wot Do U Call It?", there's existed a proverbial line in the sand drawn between two of the UK's most distinctive rave sounds. In the following years, the harsher, aggressive sound that would go on to become known as grime would dwarf the percussive garage stamp in popularity, but there always remained respectful admiration held to those from the predecessing genre. Now, in 2016, as part of Red Bull Culture Clash, the cream of the UK's garage scene—spanning almost twenty years—will unite as one, not only to do battle against those they paved the way for, but also in locking horns against those that have, in many ways, influenced their own stylings.
With the showdown almost coming full circle from the early breakaway days, UKG Allstars are set to go up against a Wiley-led Eskimo Dance stage, with dancehall label Mixpak and Wiz Khalifa's Taylor Gang rounding out the bill at London's O2 Arena on June 17. But, of course, there can only be one winner. Despite Complex UK's regular leanings towards flying the grime flag, on this occasion, going back to its foundations and speaking with the originators just felt right. In a London studio, cutting a range of top-secret dubs, we were afforded time to intervene and speak with the UKG Allstars. With garage stalwarts like Sticky, Majestic, and Scott Garcia present alongside some of So Solid's nineteen core members, we found them in complete battle mode, ready to go to war later this week.
Who got the call first about taking part in the Culture Clash and how did you bring everyone else in?
Lisa Maffia: I got a call a few months before about a separate Red Bull thing, like a culture-type show, which I refused because I knew what So Solid were capable of.
Did you specifically want this one?
Lisa: I wouldn't say I wanted any of them—I just knew that this was the right platform for So Solid, as we fully represent the UK. The first show that came along, it wasn't even in our dreams to do that. Then when this one came, Mega and I sat down and we looked at it like, "Should we do it? Are we busy?" It's never difficult to get the crew together for something worthwhile but we're all really busy, all really active, so it's a matter of if we've got the time.
Megaman: Two years ago, we did something with Heartless Crew and Pay As U Go; we looked at what happened in the Culture Clash two years ago and it was something I was intrigued with in the back of my mind. Harvey brought it to my attention years ago and when Lisa got the phone call and I thought it through, it was a no brainer.
Many people would credit you guys as the originators of the grime sound, from an MC perspective and also with the beats becoming darker. What's happened in recent years that's made you become more aligned with the traditional garage scene more than anywhere else?
Lisa: I think if anyone looks at the history of So Solid, you'll see that we've never stuck to one sound. We've always created from other genres, from R&B, hip-hop, bashment, jungle.
Scott Garcia: From a garage point of view, I'd say I'm excited at the prospect of clashing grime. It's always been a bit of 'Them vs Us' mentality ever since that record go this way, go that way [Wiley's "Wot Do U Call It?"], so it's been that and now it's very good to have this opportunity to stake our claim.
Majestic: Also, let's have it right: it's been a minute since garage, as a term, has been in the limelight. I'm probably the youngest one out of everyone in this and I was a fan of all these people growing up and I was a part of grime and a part of garage, as we all have been. What the younger generation have now is that they're seeing and experiencing things like Boiler Room sets or raves with garage, and there's not a better vibe than garage in the club. It takes all the elements and that's why it's perfect for a Culture Clash. For me, it's a sound that fully represents Britain. 
Megaman: What you should expect from garage is not just a garage-type beat, because we're the only genre in the UK that's absorbed calypso, ragga, R&B, bashment.
Majestic: Even our producers in here, growing up I was buying Sticky's tunes and it was like he created his own thing. It was like a ragga, garage fusion.
Harvey: Garage was very vocal-based at the time, but when it got to us with our sound, you had records like "Dilemma"; the kicks, the pattern—there's a lot of similarities to grime in that tune.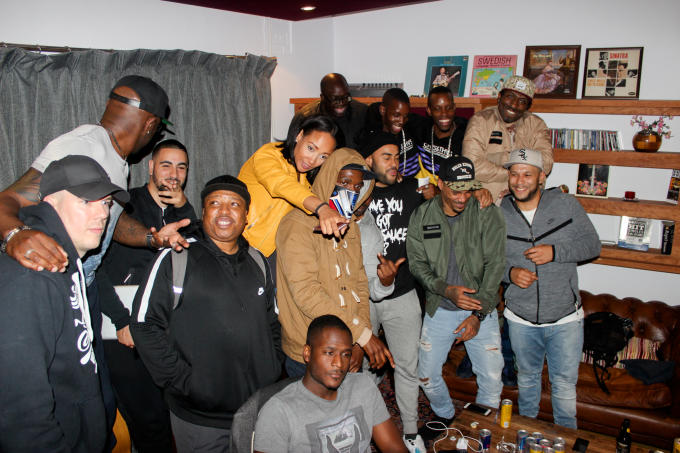 Did you see it as the garage scene kicked you out, almost rejected you?
Harvey: Nah...
Megaman: No, no, no.  To tell the truth, there was a bit of tug and pull. There was a bit of "these young guys aren't doing it how we want it done." You get that with every genre, though. With garage, you've had people like Disclosure and Katy B adopt pieces of it on a commercial level. What grime has done is capture the middle ground, where it's not too commercial and it's not too underground and the younger generation have lapped it up.
I think the grime scene has now realised there is reward in sticking to your own lane, maintaining your authenticity and eventually people gravitate towards that. It's the same with DJ EZ and the resurgence that he's going through.
Majestic: In terms of capturing a younger audience, when I was younger, I was into rock and metal. But there isn't any good rock and metal now. Grime is metal and rock in 2016, with all the moshing and stuff. How I used to mosh to Slipknot, people are moshing to Skepta. 
Megaman: In my mind, sound-clashing originates from yard so I really wanna see what Mixpak and Tony Matterhorn come up with. I'm also really intrigued to see how Wiz Khalifa challenges it.
From what I'm hearing, he's been working on a few dubs.
Megaman: Ha! Well, I mean, it's cool to cut dubs but we're garage and grime, and we know who the competition is. It's on our turf, and we know the job we've come to do.
Neutrino: I think with our history, coming from ragga, bashment, jungle to garage, we have that in us—it's been passed down to us. American guys? Boy...
Harvey: As talented as they are, I don't think they can handle the pace and the energy.
Megaman: The main battle of this clash, I feel, is who's famous and who can make the most noise.
People thought that with A$AP two years ago, but it didn't turn into a popularity contest.
Neutrino: Yeah, it doesn't matter who you are. The music will talk.
Harvey: It's not just MC-based, it's about dubs and how deep your musical knowledge is. You can talk all you want in interviews, but you've got to prove it on the night.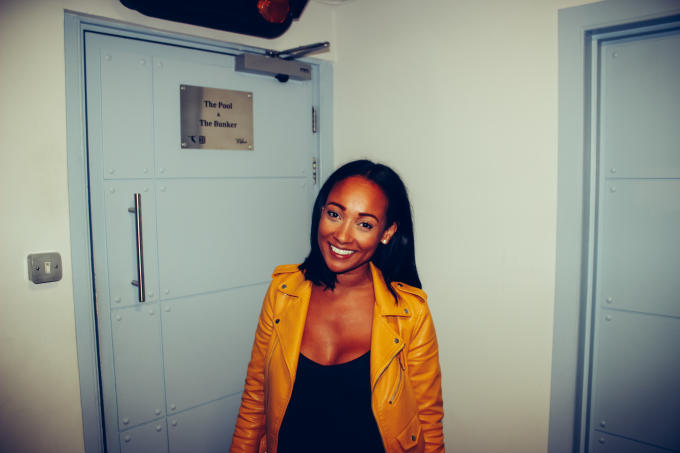 Do you remember your first sound clash?
Lisa: I remember the first rave I followed you lot to was Bridge Park complex, back in the day. I followed all the boys down there with a few of my girls. I was only 15, maybe 14.
Megaman: We had sound clashes all over the place! That day we went up to Bridge Park they must have dissed man's mum and all that, so we threw drinks in their faces [laughs].
Lisa: Listen! I was in shock [laughs]. At that time, I'd only been to bashment shubeens.
Doctor Psycho: It's something we should all take heed of; it's a musical clash, it's not personal. I mean, it can get personal, but it's really a music war
Majestic: It's WWF music. It's entertainment! Man are flipping off the top rope with a big dubplate, and you might get a bump on the way down, but it's all just entertainment.
You do see it at times, though, where someone oversteps the mark.
Scott Garcia: Yeah, like, where is the mark?
Harvey: You have to think about way before Culture Clash, from our scene, there was a lot of legendary clashes: So Solid v Heartless, Heartless v Pay As U Go, Dizzee v Asher.
Was there real animosity between the crews at the time?         
Megaman: It was real animosity, but it wasn't ever like street animosity. It was just like: "You're from North, but we're from South. Fuck that!"
Harvey: It's competitive. You just wanna be the king.
A recent situation kind of involving you, Mega, the situation with Scrufizzer and Ghetts—have you spoken to them about it?
Megaman: I spoke to them before and after it all happened and, to tell the truth, I understand Ghetts' point and I understand Scrufizzer's point. They both have a mutual reason and it just depends how far they wanted to take it and whether they felt anything lucrative could come out of it.
Spoken like a true politician.
Megaman: [Laughs] To tell the truth, Scrufizzer rates Ghetts as an artist and Ghetts respects everybody in grime as a whole, unless you're fully disrespecting him. Ghetts just wanted to state a point: you took my song without my consent. It's nothing Bugzy Malone and Chip—it's a totally different situation.
Lastly, can you give us a hint on what to expect from guests or dubs?
Lisa Maffia: Naaah! See ya later!
Megaman: [Laughs] Just don't underestimate what can be brought to the table. It's a game of chess: everyone can see what everybody can do, and everyone can assume what everybody can do.