The A$AP Mob returns today with a very trippy set of visuals for their song "Yamborghini High" featuring Juicy J. The video opens with a cameo from A$AP Yams' mother, who turns on her television set to find the whole A$AP crew inside.
The entire video has a glitchy, neon esthetic that's reminiscent of what happens when a video doesn't buffer properly on your laptop. They build on that, layering multiple, distinctly moving parts over one another in a way that's very cool, if overwhelming at points. The Mob's fashion sense also remains as interesting as ever. The whole squad shows up wearing bathrobes at one point, while another scene finds them donning multi-colored camouflage.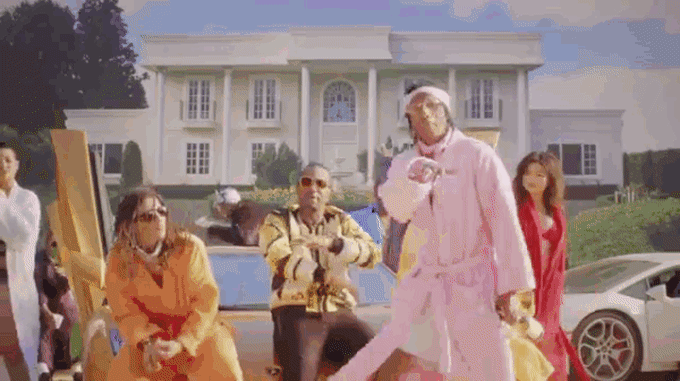 Of course, the video is also meant as a tribute to the late A$AP Yams, who shows up near the end riding on a rainbow-maned unicorn. Between that, the distorted visuals, and the Lamborghini whipping, the video is certainly on the unorthodox side. Then again, what else could we expect from A$AP Mob?
The track originally dropped back in January, although Rocky premiered it at Clockenflap Fest in Hong Kong last November. It serves as the lead single from the group's upcoming mixtape Cozy Tapes Vol. 1, which is set to release sometime this summer. The whole A$AP Mob performed the song live during the Yams Day Concert back in January at Terminal 5 in NYC.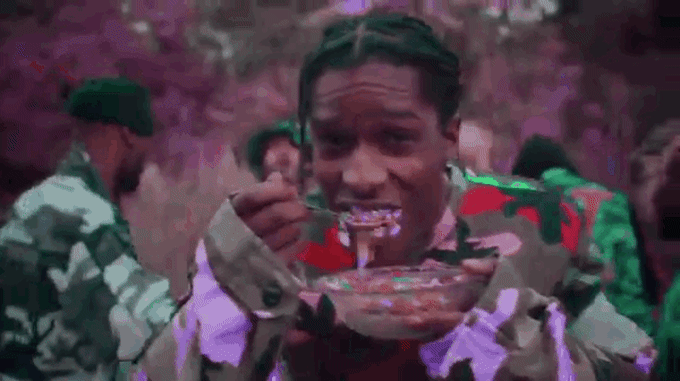 You can check out the "Yamborghini High" video above, and start getting pumped for more A$AP Mob music on the way soon.