Tech N9ne's hugely successful independent label Strange Music is known for many things; the company has sold out nationwide tours, launched the careers of rappers like Krizz Kaliko, Rittz, and Stevie Stone, and even produced a formidable merchandising operation that prints nearly a million pieces of Strange Music-branded items each year. Until today, one thing that most people would never dream of associating with Strange is pop music. Yet, when I found myself at the label's massive headquarters in suburban Kansas City, Missouri, pop music was exactly what they had to show off.
Whether it was the club swag of Darrein Safron, the power ballads of Mackenzie Nicole, or the pop-rock vibe of Above Waves, each of the acts on display had an undeniably radio-friendly sound. Even Strange Music veteran Krizz Kaliko, long known for his spitfire raps, presented a series of sung tracks from his upcoming R&B album, Go. That the music was undeniably good was sort of besides the point. What would longtime fans of Strange's aggressively non-commercial hip-hop think of the label's new direction?
The answer to that question remains to be seen, but Strange Music's co-founder and CEO Travis O'Guin doesn't seem concerned at all. "The reality is Strange Music has always been about the quality of music," he says. "So if it happens to be in a different category, so be it, it's just a different category. The stuff that the label is built on is not being abandoned at all. Tech N9ne is not gonna change."
In that assertion, he's right. Tech, who's been the label's creative and financial backbone since its inception, doesn't seem to have plans for himself or any of his core artists to sell out. He's recently flirted with radio success for the first time in his career, earning his highest ever chart placement on the Billboard Hot 100 last year with "Hood Go Crazy," but he doesn't seem preoccupied with commercial success. "I think Tech was just reluctant to do a song that fit the [radio] format, and yet 'Hood Go Crazy' was a Tech N9ne record first and foremost," O'Guin said. "It's not a watered-down attempt to get radio play." During our interview, he repeatedly insisted that while the label was always open to its rappers making music the radio might like, it had no plans to force them to adopt a more mainstream sound.
The big question mark in all of this was Krizz Kaliko. Why, after five hip-hop albums, was one of Strange's biggest stars releasing a singing-heavy R&B album? "I don't know that it's 'another thing'," he says. "I've dabbled in this kind of music already. We always talk about bringing the mainstream to Strange and not trying to be the mainstream. The type of music that I do can fit in pop music's format, but it's truly still me. It's not me trying to fit in." According to Krizz, O'Guin has been trying to get him to release an all-singing album for years, not because he thought it would sell better but because he thinks it's truer to him as an artist. "I think it gives him a larger audience at the end of the day, but the larger audience wasn't the motivating factor," O'Guin says. "My goal is do what you want to do, but I think singing is what he really wants to do and I absolutely love it."
From the sound of the album, O'Guin is right. Go is certainly a departure from the majority of his past work—and it's undeniably on track to get more radio attention—but Krizz also sounds, artistically, more confident than ever. The album is laced with live instrumentation and catchy hooks, and Krizz ties it together with his powerful singing. He continues to touch on themes like anxiety, depression, and suicide, but the format change gives it a new sense of compassion and life. "People are looking for something real," he says. "I think the climate is good to do this kind of music now…[It] will grab a lot of new people that I wouldn't have normally touched with the more hardcore rap."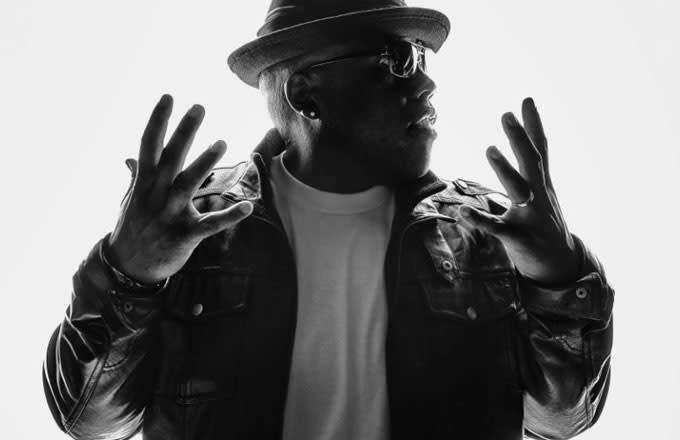 The hip-hop foundation of the label might be stable, but in regards to the new artists, Strange's CEO is not shy about his ambitions for pop success. Much of their investment so far has been speculative, but one artist has already started to prove her worth. Mackenzie Nicole is a 16-year old pop singer who happens to be O'Guin's daughter. Her song "Actin' Like You Know" with Tech N9ne also happened to be the highest-selling song off the label's 2015 collaborative album Strangelation Vol. II without any push on their part. Now, Strange is gearing up to put major resources behind her, in hopes that she can find fans among the label's core audience and bring new ones into the fold.
The next big test of their pop plans comes with Darrein Safron, an R&B singer whose debut EP, The Brilliant, dropped last week. After that, they plan to start promoting the rock band Above Waves, as well as supporting the April 8 release of Krizz Kaliko's Go. There's also the more traditional Strange releases coming up, including new albums from Rittz and Tech N9ne. It's no secret that Strange Music is successful—any doubts were erased upon seeing the label's fleet of tour buses, merchandise warehouses, and high-end recording studios—but these are uncharted waters, even for Tech's indie juggernaut.
For O'Guin, that's all part of the fun. "For me, whatever happens, happens," he said. "It's all about the music first, and then as we grow into different genres of music all that means is we take the existing structure and we support that new endeavor. We already have so much of the stuff in place that we would be foolish not to explore what we're doing right now." Whatever the outcome, he's confident that the vast majority of Strange's fans will be along for the ride. "If you have the mindset of 'Oh they're selling out because they're going to put out a popular band…' well then I'm sad for you because you're missing an opportunity to check out some really great music."