Miguel fans have been waiting a long time for his next album to drop. And now, barring any unexpected label push-backs, that album, his third will finally release at the end of this month. 
Late in May the Kaleidoscope Dream singer shared the cover art for his next RCA release and then yesterday he took to Twitter (and Instagram) to share the tracklist for Wildheart. That Kurupt​-featuring track Miguel released last year is good to go as is another feature from Lenny Kravitz on a song called "Face The Sun." Besides "NWA" and a track called "Hollywood Dreams" the only other song we've heard is the album's lead single, "Coffee," all of which appeared in some form on his aptly named EP nwa.hollywooddreams.coffee from late 2014. For now that means we have nine brand new Miguel tracks on the way via Wildheart. And that's good news all around. 
Check out the cover art and full tracklist below. Miguel's Wildheart drops on June 30.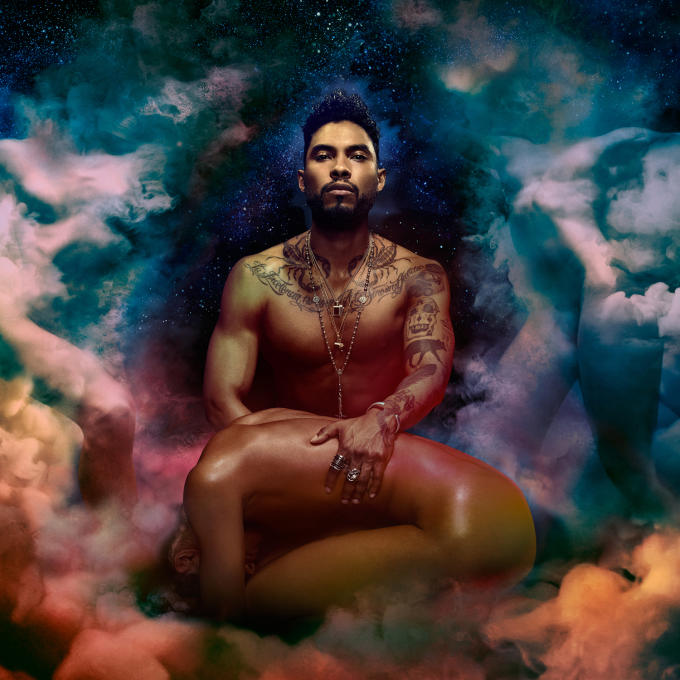 1. abeautifulexit
​2. DEAL
3. the valley
4. coffee
5. NWA feat. Kurupt
​6. waves
7. what's normal Anyway
8. Hollywood Dreams
9. ...goingtohell
10. Flesh
11. Leaves
12. Face The Sun feat. Lenny Kravitz