Ellen is gearing up to spend her birthday week celebrating with some huge guests, including Kanye West. She posted a personal letter on her site late last week announcing what she has planned for her celebrations and in the post, referred to Ye's new album title as "Only One."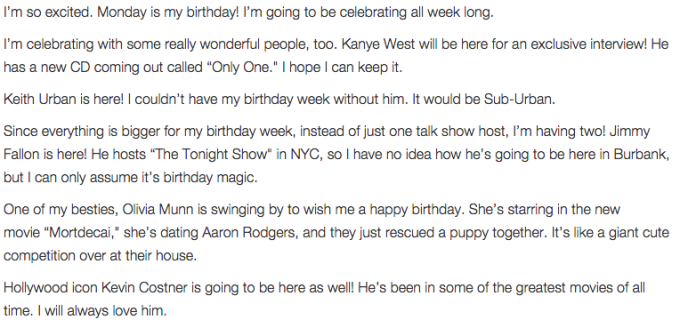 We reached out to Kanye's camp to find out if she messed up the album title for his recent single featuring Paul McCartney of the same name. Unfortunately, they've confirmed that "Only One" is not the title of his next album, but we're hoping he reveals some details about the forthcoming project during his appearance on her show. Her birthday extravaganza airs on Jan. 29.
There's also been rumors that Paul McCartney is co-producing the entirety of Ye's next album, sparked by Ibn Jasper's Instagram comments but a source in Paul's camp denied the rumors to Rolling Stone. But like anything with Kanye, we'll just have to wait and see when the project drops.