Kali Uchis is nearing the finish line. With her album Por Vida due out on February 4, she's decided to push her rollout with a new self-directed and edited video. Her previous video, "Know What I Want," was co-directed by her. This time, she's got the reigns. Entitled "A Glimpse Into Por Vida," Uchis' newest work contains visuals for snippets from her singles "Lottery" and "Call Me," the latter being produced by Tyler, The Creator. Kali and Tyler also collaborated for last summer's track "Aunt Wang Syrup Theme Song."​
"A Glimpse Into Por Vida" begins with Uchis in a Barbed-up pink room. While "Lottery" and its fantasy-like charm sets the mood, Uchis stirs around, eating fruit and packing her Louis Vuitton bag with freshly ironed Benjamins​. No, really, this is how she starts her day out of bed: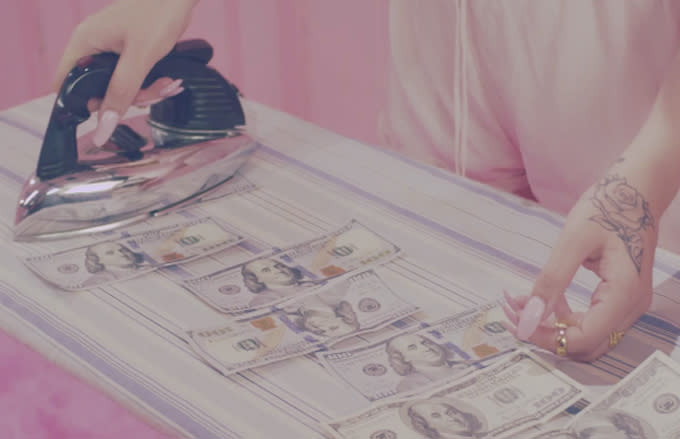 Once "Call Me" starts playing, the video then transitions to Uchis frolicking about in a sunny wheat field. Adorned with thick lashes and bubblegum lips, the Colombian singer lustily sings "call me, you can call me, boy just call me," before hitting her punch line: "As much as you want it, I want to give it right to you." Watch above for the full effect.