Heavy bass and undulating synths are coming from a discrete brick building located on Atlanta's northwest side. The space, affectionately known as "The Trap," houses music studios, and in one smoke-filled suite, the size of a small bedroom, dozens of plastic glow-in-the-dark marijuana leaves stick to the off-white walls along with rectangles of soundproof foam. Empty bottles of water, PowerAde, and Hennessy surround a black leather couch, and a lone 2Pac poster hangs on the thick wooden door. "It's just somewhere we come to make beats," says a glassy-eyed Leland "Metro Boomin" Wayne of the hole-in-the-wall turned hit-making homestead.
The 21-year-old composer sits in front of the sole computer in the room and sifts through spaced-out tones, looking for something to add to a track in progress. His composition currently sounds more Cambodian boot camp than "Karate Chop," the first hit he landed for Future in 2012. Also in the session are beat-making duo Southside and TM88 of 808 Mafia, the producers behind Young Thug's aberrant hit "Danny Glover." Several minutes pass. Blunts are rotated. Shit is talked. Eyes get low.
After a while, TM replaces Metro in the chair and adds some sauce to the soundscape. Southside follows suit putting the finishing touches on the intricate chest-thumping instrumental. "Truthfully, we don't really even be trying," says Southside after he is finished with the track. Among the noticeable tattoos on the 25-year-old producer's face is one that reads, "Got Beats!!!," above his right eyebrow. "It's not like we gone go out here and try to make beats today," he adds after returning to lounge on the couch. "We 'bout to chop it up about shoes, [weed], cars, everything, but make beats in between the shit."
The admitted lack of laser sharp focus isn't exactly a reflection of these young producers' status as some of the hottest in the A. It's more of a testament to the brotherhood they share, mixed with a little braggadocio. "We can change [hip-hop's] sound right now if we want to," says TM. "That's just how it go. It ain't just us. It's everybody in Atlanta."
There's no doubt, ATL's young crop of producers got beats, plenty of them. But quality over quantity is the objective. The brood has been flooding the market with some of hip-hop's most game-changing instrumentals over the past few years, and at the same time altering the resonance of rap like never before.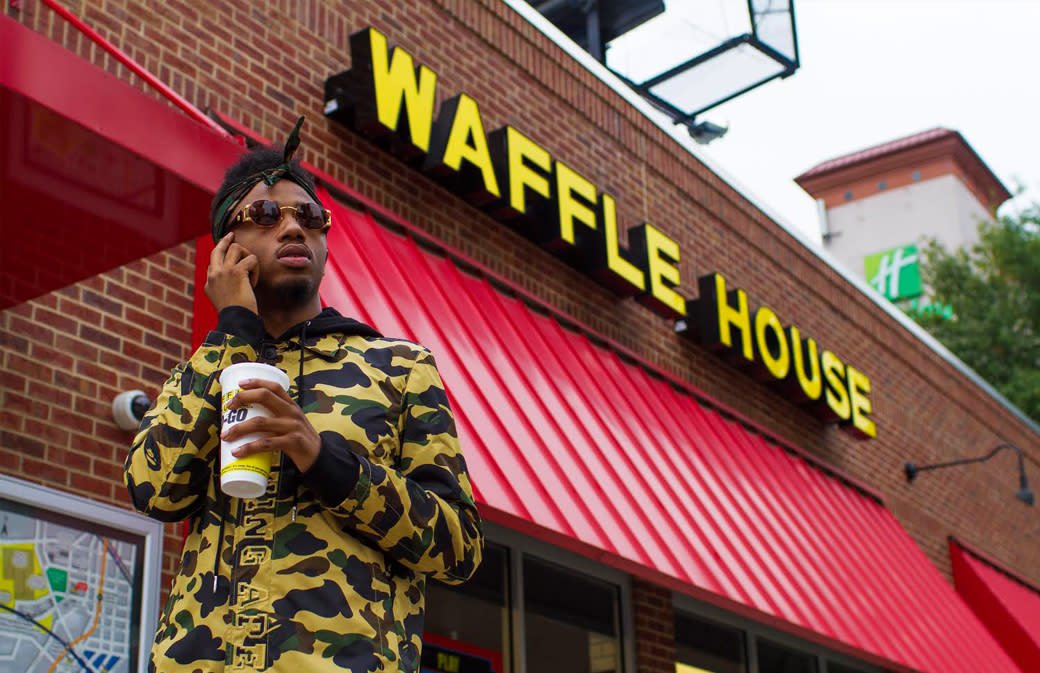 Their track record is uncanny, with a short list of hits ranging from mixtape standouts like Migos' "Hannah Montana" (Dun Deal), Meek Mill's "Racked Up Shawty" (Southside), and Rocko's "U.O.E.N.O" (Childish Major), to mainstream hits like Ca$h Out's "Cashin' Out" (DJ Spinz), Rick Ross' "B.M.F." (Lex Luger), 2 Chainz's "Birthday Song" (Sonny Digital), Future's "I Won" (Metro Boomin), Rich Gang's "Lifestyle" (London on da Track), and anything touched by the city's current beat king, Mike WiLL Made It.
What's even more impressive than the hit count is the amount of hot MCs whose success has been facilitated by these beat architects' musical arrangements. For the first time in a while, popular artists are using the pull of premiere producers as an advantage. Producers' names now take up the same space in a website headline for a song post as the featured artist. Even unknown MCs have been pushed to the forefront on the strength of these baby-faced beatsmiths. The proof is in the proverbial peach pudding as some of the industry's most buzzing rappers like Future, Young Thug, Migos, Rae Sremmurd, and others have been introduced to the masses over ATL producers' beats—beats that are modifying the tone of a culture.
The most recent budding talent those rhythms have served is iLOVEMAKONNEN, a newcomer who released his self-titled EP in July using Atlanta's rising talent—Metro, 808 Mafia, FKi, Spinz, Sonny, and Dun Deal—for the production. The EP's kickers were the Drake-co-signed, Metro Boomin- and Sonny Digital-produced "Club Going Up on a Tuesday," which sounds like the score for your best acid trip, and the equally dreamy "I Don't Sell Molly," also produced by Digital.
The eclectic upstart and his psychedelic falsetto musings gave the producers a chance to step a foot outside the box—something they haven't always had. "Say, if you coming to buy Nikes from me all day," says Sonny, "I might have a pair of Reeboks that are just as cool as the Nikes. You gone be like, 'Nah, I just want the Nikes from you, I'll get the Reeboks from him.' That's just how it be. That's why sometimes it takes an artist like Makonnen to come through and pick up on that shit that ain't being used. Or tap into our creative space that isn't being used all the time."
Along with the collaborative and individual efforts of these proven hit-making 20-somethings, ATL's ubiquitous sound has pushed beyond the boundaries of the Atlanta beat-making sect and has been pumping the life blood into today's music scene. Along the way they've molded and manipulated hip-hop's current sound—all seemingly without bumping heads or letting egos undercut opportunities. "That shit is real organic," says TM. "A lot of these other niggas don't even understand it."
"GUCCI [MANE] IS A GENIUS. HE KNEW WHO HAD TALENT, AND HE WASN'T AFRAID TO TAKE NEW PEOPLE IN. WHEN NOBODY KNEW ANY OF US, HE WANTED TO WORK WITH US." —DUN DEAL
Many of the relationships among ATL's tight-knit crew of production aces started on Twitter. In 2012, Metro came to Atlanta by way of St. Louis to go to college at Morehouse with a beat machine in his backpack. He had already built connections with budding producers TM88, Southside, DJ Spinz, Mike WiLL Made It, and Sonny Digital before they ever met face-to-face, using the social networking site as a virtual studio where they could exchange sounds and collab on tracks. "When he first hit me it ain't like I took him in so easily," recalls Sonny Digital, the man behind YC's hit "Racks," and Future's club bangers "Same Damn Time" and "Covered N Money."  "Then, he sent me some shit one time, and we collab'd on something."
By the time Metro had stepped foot on campus he had nabbed placements on projects by OJ da Juiceman and Gucci Mane. "I remember pulling up on him at his dorm," recalls DJ Spinz, 25, an Augusta, Ga., transplant who moved to the A in 2007 to attend the Art Institute of Atlanta, and has since become a go-to beat machine churning out the aforementioned "Cashing Out" as well as Travis Porter's buzzworthy single "Go Shorty Go," and Roscoe Dash's strip club soundtrack "Sexy Girl Anthem." "He had the little shit set up. Which reminded me of me because I had the same setup when I was in college."
Not only has new technology played a part in networking, but technological upgrades in production equipment have also changed the game for new beat makers. In the early '90s, when Organized Noize, DJ Toomp, Mr. Collipark (DJ Smurf), and Jermaine Dupri were driving Atlanta's neophyte hip-hop sound, it ranged from heavy doses of bass to mixtures of hip-hop pop. The trap music of the 2000s brought in harder-hitting sounds via producers like Frank Nitti, Zaytoven, Shawty Redd, and others, but the current popularity of production software like FL Studio, Logic, and Reason has opened things up even more.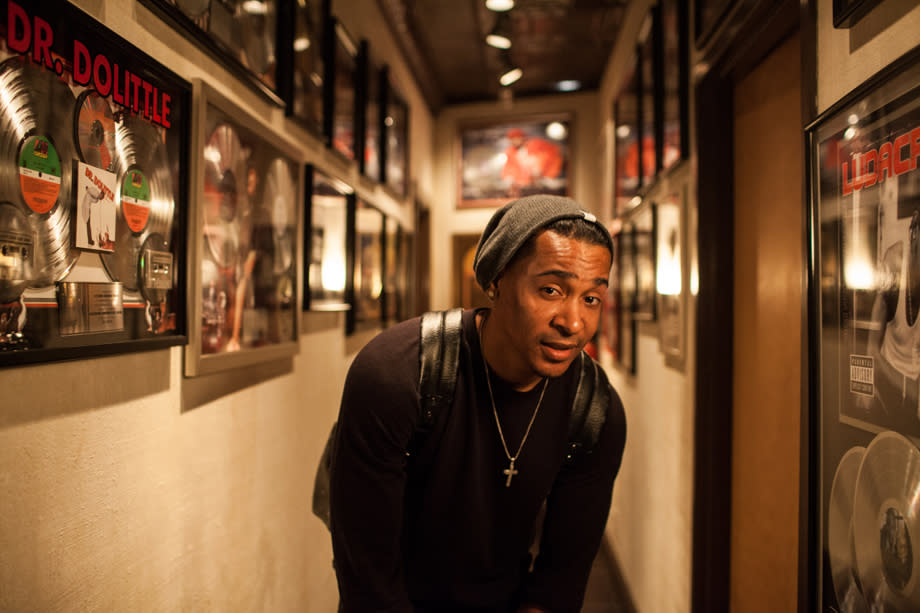 While 808s still largely rule the day, much of the live instrumentation that gave tracks more soul has for the most part been replaced by pre-set sounds. The upgrades are two-fold. While not actually requiring producers to know how to play instruments—which upsets some purists—the array of sounds that can be obtained with today's equipment is almost endless. "It's moved to a very creative space for the young producers in Atlanta," says production vet Zaytoven. "All these guys bring something new to the table and help Atlanta stay on top and stay hot."
Gucci Mane and Waka Flocka Flame are rarely acknowledged for having a keen eye for young talent, but when it comes to scouting beat makers, La Flare and his former protégé have played a large part in keeping the pot boiling. "Gucci is a genius," says David "Dun Deal" Cunningham, 28, the mastermind behind numerous mixtape bangers including Young Thug's breakout hit "Stoner" and Ca$h Out's "She Twerkin." "He knew who had talent, and he wasn't afraid to take new people in. When nobody knew any of us, he wanted to work with us."
Dun started out rapping in high school and was signed to Ruff Ryders for a short stint as a part of the group O Boys in 2004. After using his advance to cop studio equipment, he taught himself how to make beats and got his first placements scoring the Tyler Perry films Diary of a Mad Black Woman, Madea's Family Reunion, and Madea Goes to Jail. His first rap credits came by way of Rich Kidz's "I See You" and the early Ca$h Out and Young Thug collaboration "I Got It." He built a bigger buzz churning out mixtape tracks at Gucci's 1017 studio on Memorial Drive in southeast Atlanta, which would at any time be full of the city's most known unknown producers.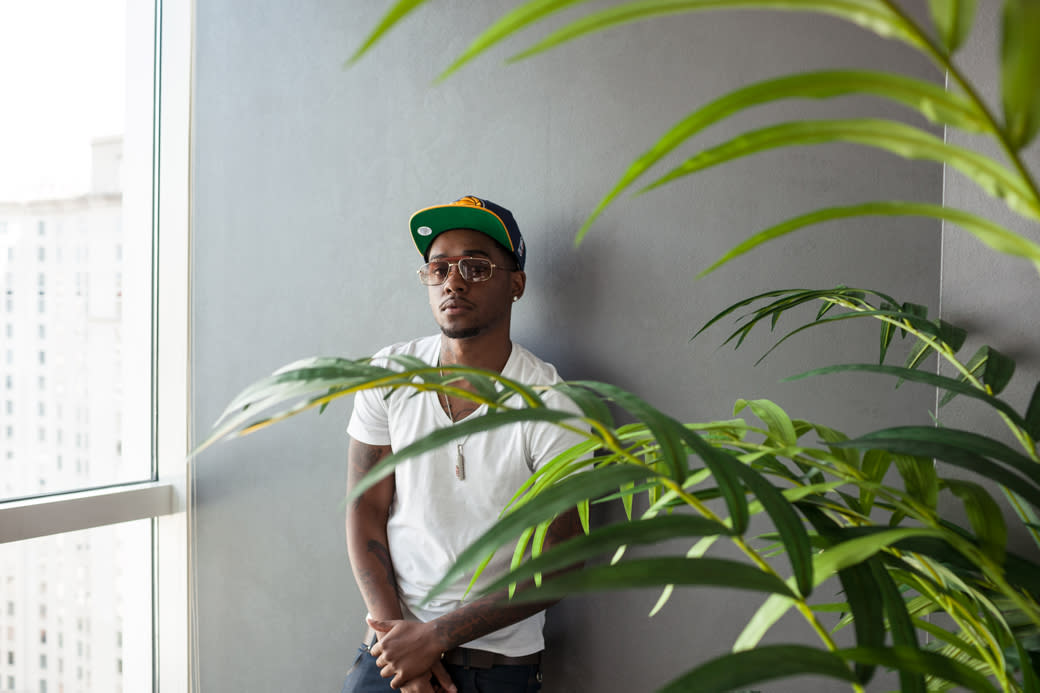 808 Mafia's Brick Squad plug came from the late Slim Dunkin'. Both Joshua "Southside" Luellen and Byron "TM88" Simmons parlayed their childhood friendship with Dunk and Waka into a musical relationship, co-producing records like "Luv Dem Gun Sounds" and "Bustin' at 'Em" with Lex Luger before forming the production crew 808 Mafia with Lex, a Portsmouth, Va., transplant. In 2011, Lex left the crew and built a brand off his game-changing, technically robust sound that started with Flocka's "Hard in the Paint" and was continually recaptured in follow-up hits like Rick Ross' "B.M.F." and the Throne's "H.A.M." Out of the current crop of beat makers he might be the one most responsible for giving trap music its epic sound.
808 figureheads TM and Southside have had continued successes through prominent placements like Rich Gang's "Tapout" (co-produced by Detail) and Meek Mill's "I B on Dat." Now, it's hard to listen to any mixtape that comes out of the city without hearing their haunting "808 Mafia!" stamp on a few tracks.
"Brick Squad was one of the main [crews] that was always outside," says June Jonez, manager of London on da Track. "A lot of these relationships weren't made in the studio. They were made from being in the clubs and in the hood." London, 23, was also plugged into the Brick connect by Waka and Dunk. While attending Westlake High School, he cut his teeth crafting beats for the Rich Kidz before moving up in the game with mixtape cuts for Slim Dunkin', Young Thug, and Flocka, including early joints like Waka's "Red Ferrari" and "Randy Savage," and DJ Holiday's "Miley" featuring Waka and Wiz Khalifa. "I was selling beats for like $25 to $30," says London who signed a production contract with Cash Money Records in March. "Now I'm at $20,000." His recent run of bangers includes T.I.'s "About the Money," Rich Gang's "Lifestyle," and Tyga's "Hookah."
"Just imagine if me, Metro, Dun Deal, Spinz, 808, all of us formed a producer coalition. Do you know how scared these people would be?" —Sonny Digital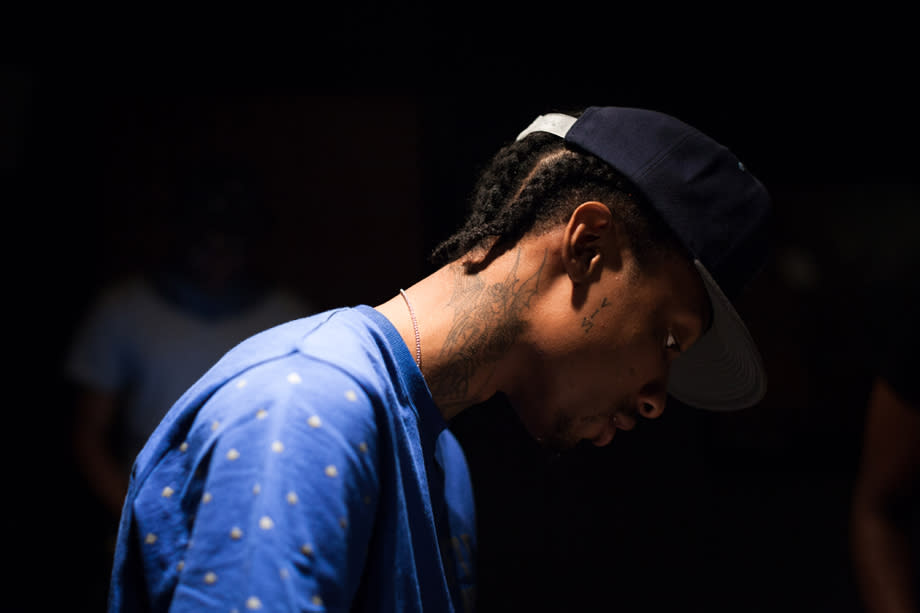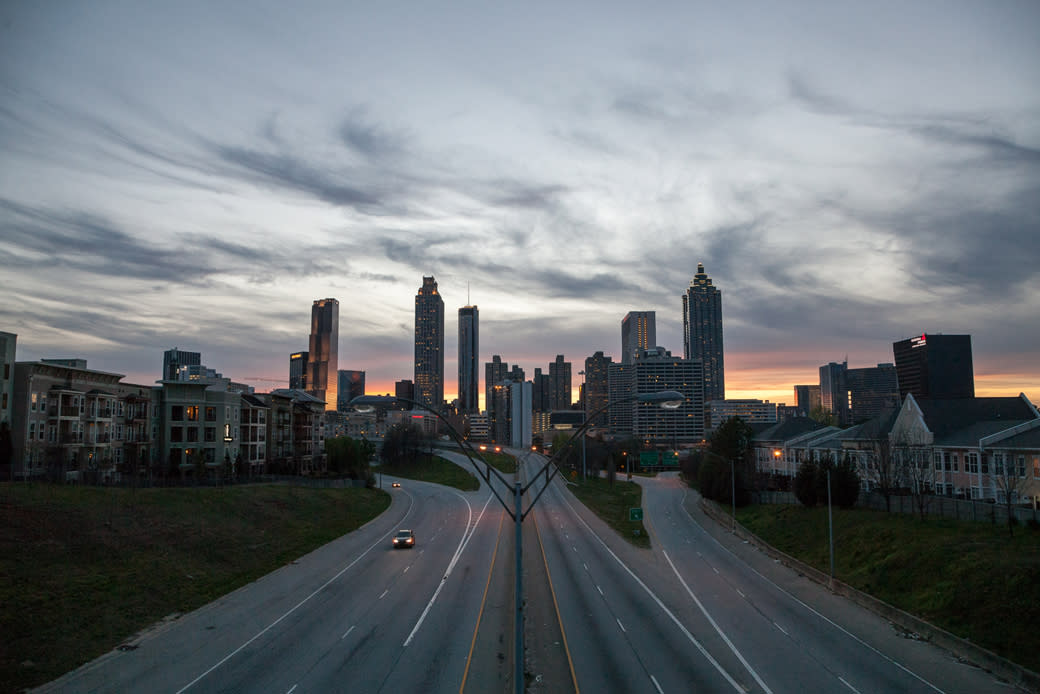 Guwop's extraordinarily keen ear for production value also helped usher in the talents of current super producer Mike WiLL Made It. WiLL might currently be the South's most consistent hit-maker, turning everything he touches to platinum and gold, regardless of genre. But before he was executive producing pop LPs for Miley Cyrus and concocting platinum hits for Rihanna—even before Meek Mill's "2Pac Back"—he earned his earliest work serving up several tracks on successive Gucci Mane mixtapes in 2007 and 2008.
Even now, Southside recalls times being summoned to the studio in the middle of the night by the currently incarcerated, pot-bellied perfectionist so he could show fledgling beat makers how to really work. "It's crazy when you sit here and think about it," says Southside. "Brick Squad had a play on a lot of shit in Atlanta."
Despite the individual success, it's nothing for the new Atlanta producers to link up on tracks, as they do frequently. "This shit ain't no competition with us," says Southside. "It's just like, 'Hey, bruh, fuck with this shit, gone get you a check up out this shit.' That's really what it is." This year Metro and DJ Spinz both cooked up Future's hit "Honest," which reached No. 18 on Billboard's Hot R&B/Hip-Hop Songs chart, while 808 and young Leland connected on the astronaut kid's mixtape single "Monster."
"Part of being creative is collaborating and bouncing ideas off other bright minds. That's what keeps the creative juices flowing," says Spinz, who in 2012 started his own production company, Hood Rich Production Group, which now employs producers Dun Deal, C4, SOS, and Childish Major. "Metro, 808, Sonny, all of those guys, I treat them like family. It's kind of natural. I wasn't like, 'We're going to team up,' but it kind of happened that way, just from us being around each other and moving spontaneously."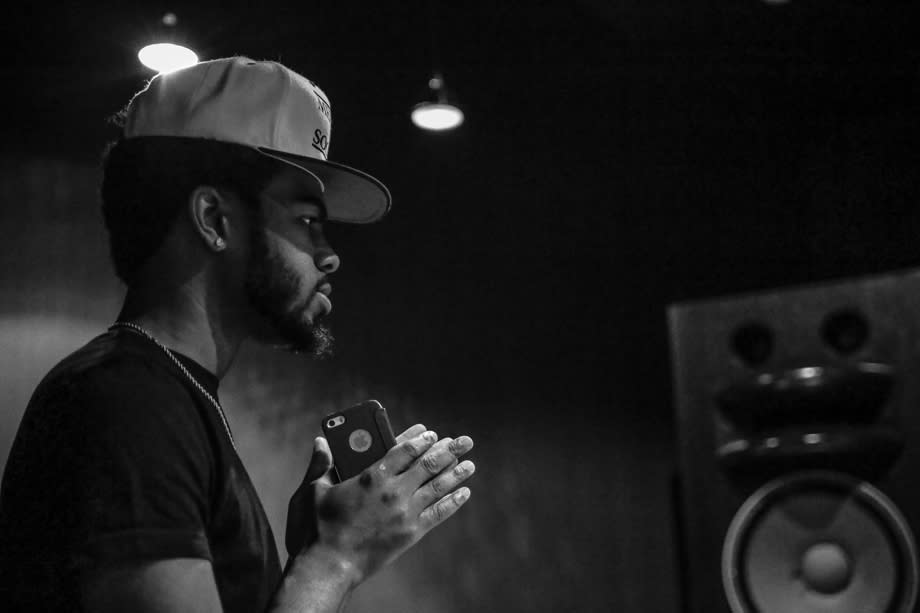 "It's hard, it's digital," says Metro of his view of the city's current vibe. What's next is anybody's guess. There's a good bet that Atlanta and in turn hip-hop's sound will be anything but stagnant. He and his beat-making brethren seem to have an unspoken pact to keep it that way.
"I'm trying to bring an industry sound back with trap music at the same time," says London. "It's like I'm putting church on top of trap."
Southside agrees that unique movements are what will drive the culture. "It's never been nothing that sounded like this," he says. "Niggas be like, 'Yo, this is EDM.' Well, it's EDM too, then."
With the new Atlanta's highly collaborative crew of production gatekeepers, nothing seems to be out of the realm of possibility for the city's musical future. "Just imagine if me, Metro, Dun Deal, Spinz, TM88, all of us formed a producer coalition," says Sonny. "Do you know how scared these people would be? It surprises [outsiders] enough that we are doing this without bumping heads. If we put this shit on paper and actually get together and move as a team, Atlanta would definitely wipe other producers out."
Here comes the new wave.