You may recognise his face from being that guy in the cult TV show Game Of Thrones. But please don't introduce him as that when discussing his music or you'll have the multi-talented Bristolian to answer to. Since releasing his debut EP, The Middle Child, in 2013, 24-year-old Raleigh Ritchie has already picked up a MOBO nomination for Best Newcomer and supported the likes of hip-hop megastar Kendrick Lamar on tour, not to mention an ever-growing army of loyal fans. 
Set to take the stage later this month for his debut headline tour—and ahead of the release of his debut album next year—we sat with the pop-soul crooner in London to discuss the importance of honest songwriting, what he does to get rid of on-stage nerves, and overarching his pessimism. 
---
COMPLEX: Hey, Raleigh! You were recently nominated for a MOBO award and seem to be gaining loads of support daily. What do you think it is about your sound that's proving so likeable?
Raleigh Ritchie: I have no idea! All of my favourite musicians are people who I feel are just saying how they feel and expressing themselves, and that's kind of the only way I really know how to do this. Maybe that's part of it, I guess. 
You've spoken at length about how much honesty in music matters to you. What's your writing process like?
I tend to throw down everything that I'm feeling and then sort of work it into a structure that makes sense as a song. I was watching this documentary one day, and Nick Cave was saying something like, "Once you understand a song, it's no longer useful to you." I think that's really interesting, because I feel like writing songs is about working out how you feel about something, and once you figure it out, it doesn't really matter anymore. It's then for other people to decide what it means to them.
It does feel like there's been a resurgence of honesty in pop music recently...
I don't know who can really relate to being cool. Even people who you think are cool, they are trying to be cool [laughs]. Nobody can understand the feeling of being cool, really. "So you're telling me you're the greatest to ever live?" I just don't understand that. You've got to be rich and pretty delusional to feel that you're that amazing.
Artists like Beyoncé, and others of a similar ilk, must get so many compliments that it would be easy for them to believe that they're super cool. 
My favourite album of Beyoncé's is 4, which really shows her vulnerability. I think the difference with her is that she represents something that's not very well represented nowadays. I would much rather my little sister listen so Beyoncé than... Well, I wont mention any other names but it's good for her to be saying that she is to be respected like a Queen and that others should respect themselves the same way.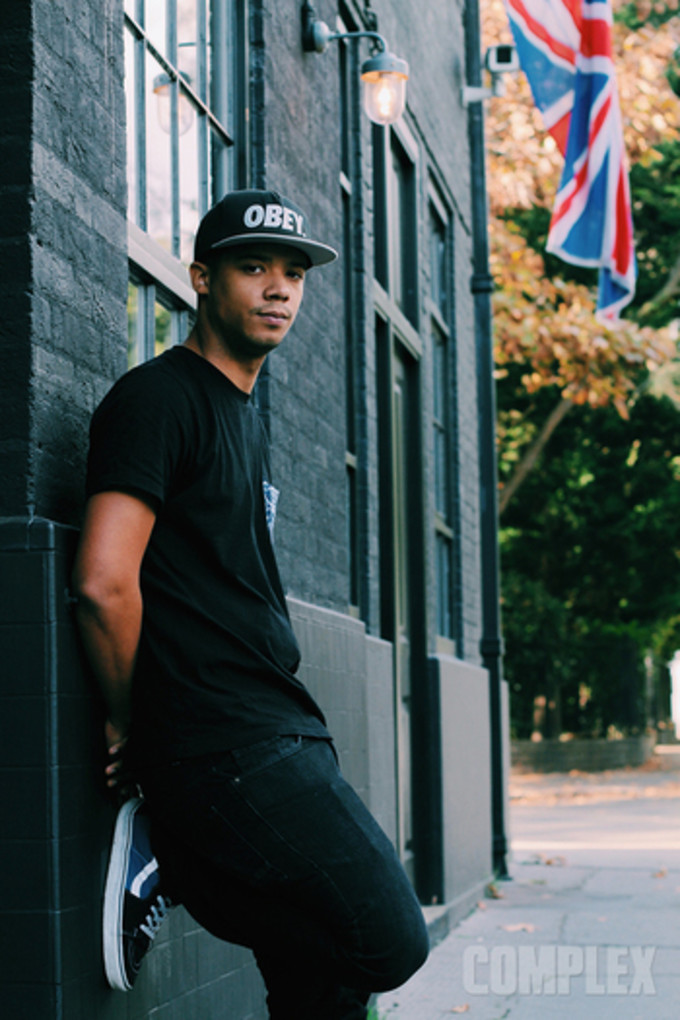 You've got a headline tour of the UK coming up soon. Do you ever get nervous performing?
All the time! If I wasn't nervous, then I probably shouldn't go on stage. If I don't get nervous, then I should stop because that means I don't give a shit.
What do you do to get past those nerves?
Once you're there, you have no choice [laughs]. I like to talk to the audience once the show starts, as much as possible, and feel connected to them. I don't feel quite as nervous when I do that because, then, you feel like they're on your side.
Other than music, you do lots of acting too and you currently have a role in the hit TV show, Game Of Thrones. Is it hard to juggle both?
No, not really. They don't really cross over in any way. They've never caused trouble for each other or helped each other.
You don't think they've helped each other at all? It seems praise for you often mentions your Game Of Thrones role, too.
I know, and I hate it! When people say like "Game Of Thrones actor Jacob Anderson", I'm like: "That is not what I gave you! If you're listening to my music, do you hear that? Do you hear Game Of Thrones in my music? No!" It's a bit disheartening sometimes when I write very personal songs and they just mention the acting, because it feels like it's reduced to less because I'm on a TV show.
You were surprised both that you got nominated for a MOBO and that you got the role on Game Of Thrones. It seems like you have quite low expectations—do you kind of enjoy that because it gives you a nice surprise each time?
No, I'm such a pessimist. I find it impossible to enjoy anything, especially while it's happening. I'm thinking about how to get the next thing right. I feel like if I did celebrate, I would get so easily distracted. I feel like I see that sometimes, especially on Twitter! I see people really enjoying their victories without thinking about the fact that there's a future to think about as well... You have to keep working and keep doing these things, otherwise they can easily get taken away from you. If somebody told me that I could never write a song ever again, I seriously don't what I would do with myself, so you can't be complacent about those things. I will never say "I've made it." Never! And that's simply because there's always so much more that can be done. 
Your debut album is coming out early next year, right? Tell us a bit about it. 
I think what you can expect from the album is me. It's not going to have a sound that's the same all the way through. Sonically, I don't think it's going to be one specific thing but it's definitely got a thread. And it's definitely me.
What's your definition of success?
I think you've won at life if at the end of it all you can go, "I had a happy life and I did all the things I wanted to do and spent time with all the people I wanted to spend time with." You can get money and you can win awards and you can be on magazines, but that's not going to make you happy. Last year, I just worked, worked, and worked, kind of at the expense of a lot of people that I really love and care about and it's never going to work like that. It's never going to work for a human being; all we want to be is not lonely. I think that's what human beings want: love and not feel like they're on their own in the world. That shit is really important. 
---
---
Catch Raleigh Ritchie live on the following dates:
NOVEMBER
Tuesday 25 Institute Temple, Birmingham
Wednesday 26 Heaven, London
Thursday 27 O2 Academy 2, Oxford
Saturday 29 Thekla, Bristol
Sunday 30 The Haunt, Brighton
DECEMBER
Tuesday 2 Electric Circus, Edinburgh
Wednesday 3 The Wardrobe, Leeds
Thursday 4 Gorilla, Manchester