Today is Beyonce's 33rd birthday. That's 33 years of perfection, 30 years of being in the business, 20 years of truly killing shit, and the last decade being a God. So, let's officially deem today #BeyDay and hope that in future years, we can count Sept. 4 as a floating holiday. 
Bey's had a big year. She just recently received the Video Vanguard Award at this year's MTV VMAs, where she went on to perform a 15-minute medley of all the songs off BEYONCÉ, the 14-track visual album she dropped as a surprise, with no promo or rollout. She's also spent the last few months on tour alongside Jay Z for the "On The Run" tour, too.
Safe to say she's having one of the best years of her life. What's the rest of Destiny's Child doing? Well, with the exception of the amazing Kelly Rowland, not too much. Did this stop them from congratulating her and wishing her a happy birthday? Let's see. Here's what the rest of her former Destiny's Child stars spent #BeyDay doing:
Kelly Rowland is expecting her first child, and we know she's close with the Carters—she was sitting next to Blue when she got down to "Flawless" at the VMAs: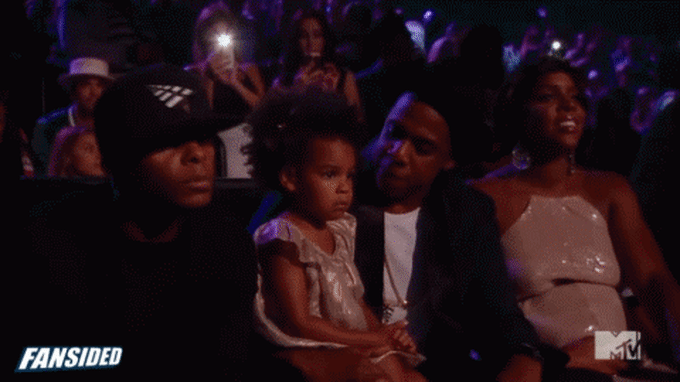 But she's been pretty quiet today, and posted some inspirational meme on Instagram that we're going to assume is for Bey because BFFS LAST FOREVER.
Next up is Michelle Williams, who dropped her Kelly Rowland and Beyoncé-featured track "Say Yes" recently. She's gearing up to release her album soon so she's in full album mode... #NoPromoForBeyDay here:
Priorities, people. Don't worry, the former DC members who were kicked out of the crew over a decade ago may still show love... Like LaTavia Roberson who tweeted out a picture of her and Bey back in 1981:
What's she up to these days? Well, her Twitter bio reads "2x Grammy Winning 1/4 founding Member of Destiny's Child, Actress, Writer, Business Woman :)" so, if she's happy, we're happy. She's definitely relying on #TBT a lot because she's still doing interviews... about Destiny's Child songs... from back in the day. 
Then there's Farrah Franklin, who was only in Destiny's Child for five months, but she's got that whole daily horoscope auto-tweet thing going. She's still #winning, though:
So did anyone else besides LaTavia show some damn love today? Doesn't look like it. Last and certainly not least, there's Letoya Luckett, who was also kicked out of Destiny's Child in 2000. We're giving her a pass because, as her recent tweets suggest, she was too busy partying at #Ludaweekend2014 to remember Bey's birthday was even coming up. #Ludaweekend2014 has her feeling like a filthy, wet dog sprawled out on the couch, apparently.
Shout out to LaTavia Roberson, a true friend, sister, and supporter of #BeyDay. Until next year!