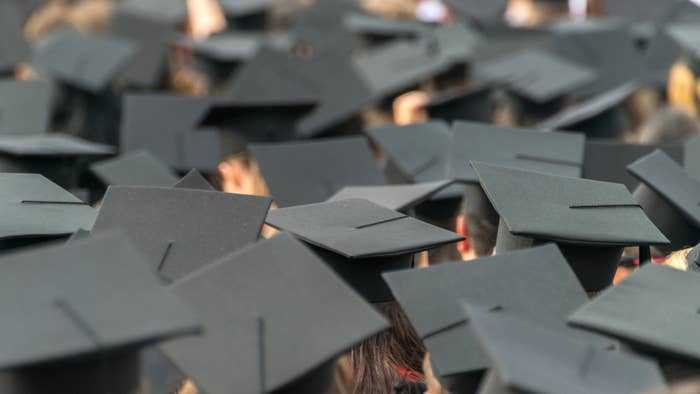 In recent weeks, you may have seen a slew of articles focused on the diminishing amount of men enrolled in college, pushing some experts to warn why this may be a bad sign for the future of American society. In short, as one professor explained, this gap is resulting in a heightened production rate of the "most dangerous" type of person in the world.
In a recent CNN segment highlighting recent National Student Clearinghouse's stats (including that women now make up about 60 percent of college students and men make up 40 percent), Scott Galloway—Professor of Marketing at NYU Stern School of Business—explained why he believes the potential uptick in "broke and alone" men represents a problem for everyone.
"It doesn't catch me by surprise because it's been incremental… The numbers are even worse than you indicated because men drop out at a greater rate," Galloway said, adding that the findings of the latest data are "becoming overwhelming." 
Galloway offered a number of potential influencing factors on these stats, including "more opportunities for men at the age of 18"—at least in the immediate sense—and a tendency among many men to model their lives after the often education-averse approaches of Donald Trump and Elon Musk.
"The most dangerous person in the world is a broke and alone male and we are producing too many of them," Galloway said. "The mating inequality that's gonna come out of this dearth of men in college poses an existential risk to our economy and our society."
See more below.
Among the more widely shared pieces focused on the men-focused college stats was this one from the Wall Street Journal, which opened with additional attention being paid to another stat: men are responsible for 71 percent of the most recent decline in the total number of enrolled students in the U.S. However, men—particularly white men—still dominate in terms of school leadership positions, as well as in other industries.