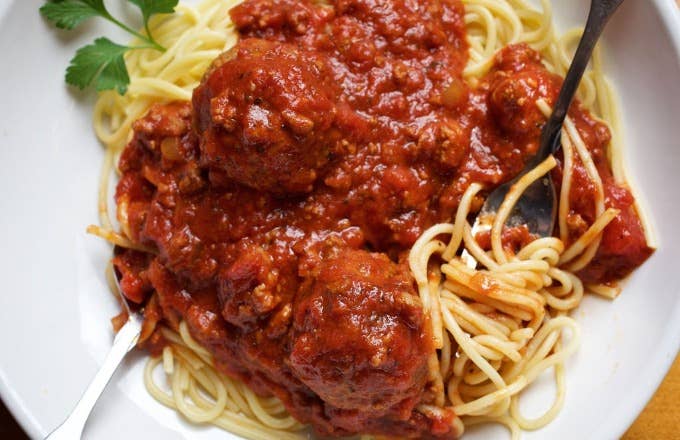 If, by chance, you or someone you know has an extra $500 hanging around that's in desperate need of being spent on an eternity of chain restaurant pasta, this article is likely of some interest.
Olive Garden, perhaps in an effort to initiate outright hysteria, has set up a two-part process for the initiative that begins with the availability later this week of 24,000 Never Ending Pasta Passes. The first 50 people to complete their transaction for a Never Ending pass ($100) can then opt-in for the Lifetime Pasta Pass, an upgrade that will run punctual enthusiasts an extra $400.
"Olive Garden has always been known for Italian Generosity and making everyone feel like family, which is why we introduced our Pasta Pass five years ago," Jennifer Arguello, executive vice president of marketing for the Post Malone-beloved restaurant chain, said in a press release. "With the introduction of our new Lifetime Pasta Pass, we're excited to be a part of our biggest fans' memories around the table for years to come."
The hoopla begins Aug. 15 at 2 p.m. ET via the Pasta Pass website and spans either 30 minutes or however long it takes for these things to sell out. The Never Ending Pasta Pass provides you with nine weeks of "unlimited access" during the Never Ending Pasta Bowl campaign that runs Sept. 23 through Nov. 24.
The Lifetime Pasta Pass, meanwhile, gives you further unlimited access "all day, every day," except—of course—on days like Thanksgiving and whatnot when chain locations are closed. Once you've consumed your 45th bowl, approximately, the cost for the pass will have been paid off. 
For more info on procuring these sought-after pieces of capitalist euphoria, perhaps consider pausing your mid-day pasta play to commit this breakdown to memory.