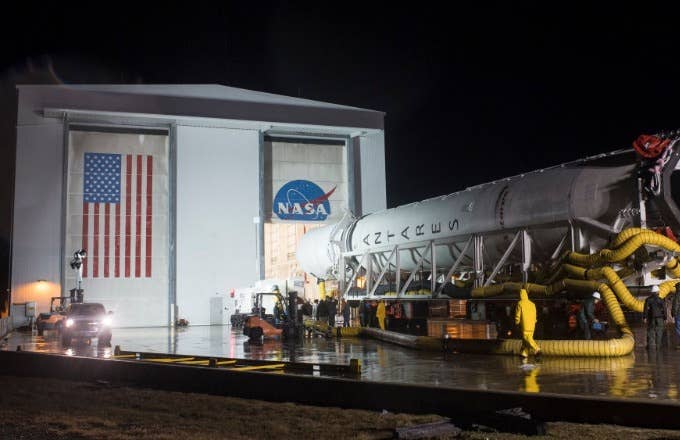 Thankfully, the first person on Mars will most likely be a woman.
That's the prediction from NASA boss Jim Bridenstine, who said as much during a recent discussion on the Science Friday radio show. Speaking on the agency's future plans, Bridenstine said the first human being to step foot on the Red Planet is indeed "likely to be" female.
Furthermore, in response to a listener's Twitter question, Bridenstine said the same will probably be true for a new moon mission. "These are great days," he said, per CNN. 
As broken down in a fantasticRolling Stone piece earlier this month, half of this year's core Mars InSight EDL (entry, descent, landing) team were women. When viewed in connection with the fact that just 15 percent (though an increase from 2000's five percent) of NASA's planetary missions were comprised of women, the hopefully progressive pace of the agency's future becomes even clearer. All told, NASA's most recent statistics circa 2018 show that 34 percent of all currently active astronauts are female.
While NASA's dedication to getting someone on Mars is well-documented, another driving force in global Red Planet discussions has been SpaceX founder Elon Musk. Last month, Musk gave an update on the estimated costs of Mars relocation in the not-so-distant future.
Responding to a follower's question on moon and Mars tickets via Twitter, Musk expressed confidence that the move will one day cost "less than $500,000 and maybe even below $100,000."