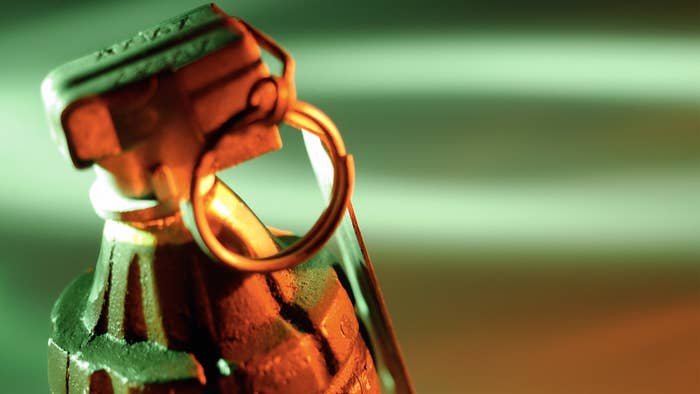 A man is dead after a grenade was detonated at a family home in the Lake County area of Indiana over the weekend.
According to an initial statement from Lake County Sheriff Oscar Martinez Jr., the explosion occurred in Lakes of the Four Seasons around 6:30 p.m. local time on Saturday as a family was "going through a grandfather's belongings." While rummaging through the items, a hand grenade was discovered. Shortly after, law enforcement said, someone at the home pulled the pin, thus detonating the device.
When deputies arrived at the home after receiving a call that an explosion had occurred at the residence, an adult man was found to be unresponsive. He later died. Additionally, the man's two children—identified only as a 14-year-old male and 18-year-old female—were taken to a nearby hospital with detonation-related injuries. At the time of the department's initial statement, it was also noted that procedures were being carried out by local bomb squad officials to ensure there were no other explosive devices at the home in question.
While the deceased man's name was not immediately announced to the public, a subsequent report from WGN-TV cited the Lake County Coroner's Office as having identified the victim as 47-year-old Bryan Niedert.
Complex has reached out to the Lake County Sheriff's Department and the Lake County Coroner's Office for additional comment. This story may be updated.