Hurricane Fiona Hits Dominican Republic After Wiping Out Power in Puerto Rico
The Biden administration took action over the weekend with the approval of an emergency declaration for Puerto Rico including federal aid measures.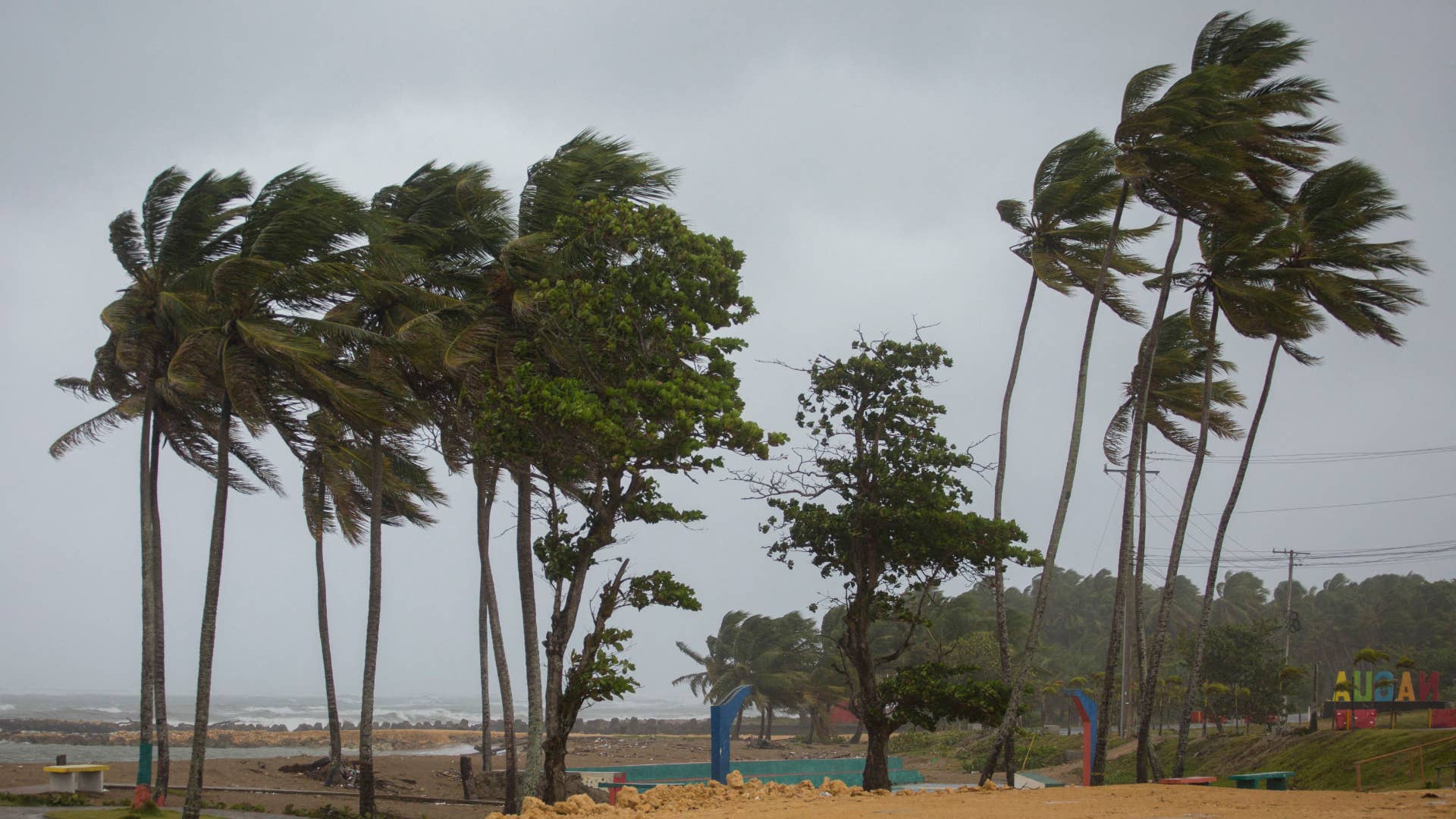 Getty
Image via Getty/ERIKA SANTELICES/afp/AFP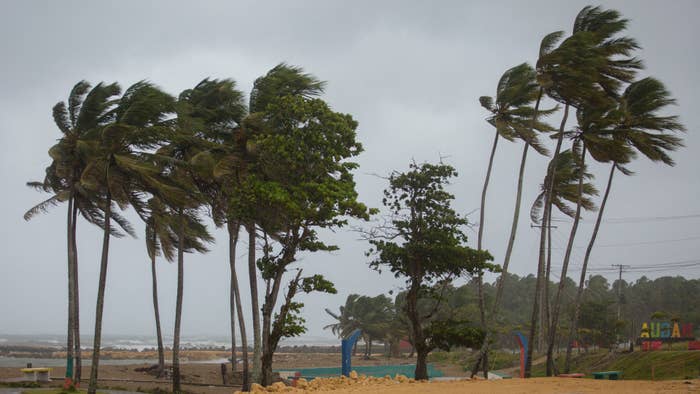 Hurricane Fiona has hit the Dominican Republic after wiping out power in Puerto Rico.
Per the latest from the Associated Press, Governor Pedro Pierluisi has assessed Fiona's known damage thus far in Puerto Rico—which is still dealing with damage from the deadly Hurricane Maria five years earlier—as "catastrophic." At the time of this writing, no deaths from Fiona had been publicly confirmed, although officials have been careful to note that current information is preliminary and could change in the coming days.
"In many areas that had never seen flooding, there has been an unprecedented accumulation of water," Pierluisi said Monday, per PBS. "In fact, in many areas it was greater than what we saw during Hurricane Maria."
Confirmed damage in Puerto Rico includes a flooded airport runway, pavement being pulled from highways, and a bridge being taken down by water.
On Sunday, President Biden approved an emergency declaration for Puerto Rico, with FEMA noting in a subsequently released statement that federal aid has now "been made available" to the government. Among the emergency measures put into action are medical care and related transportation, sheltering needs of evacuees, search-and-rescue efforts, and the providing of temporary generators for power.
"Jill and I are keeping the people of Puerto Rico in our prayers as Hurricane Fiona passes over your beautiful island," the president said Monday. "We are here for you, and we will get through this together."
Also assisting with recovery efforts is the state of New York, with Governor Kathy Hochul having previously vowed to "rapidly deploy assistance" in response to the storm.
"New York and Puerto Rico share a special bond," Hochul said Sunday.