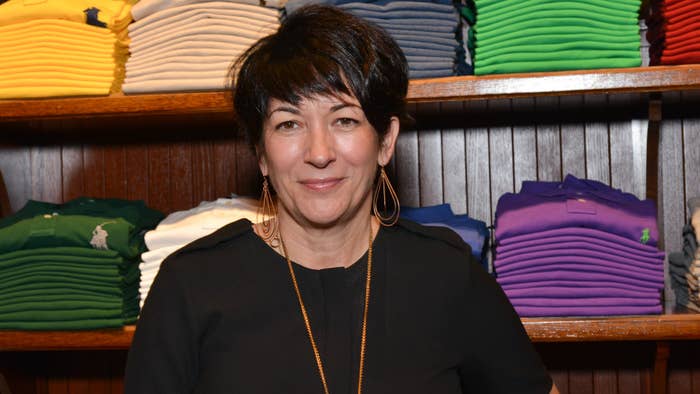 Ghislaine Maxwell has been sentenced to 20 years.
Per a report from the Associated Press, Maxwell was sentenced to 20 years on Tuesday. Prior to the sentence being announced, victims addressed the court. Prosecutors also spoke on Tuesday, reiterating their assessment—as previously reported—that Maxwell deserved a sentence of no less than 30 years behind bars.
Maxwell herself also spoke at Tuesday's sentencing, per Reuters, describing meeting Jeffrey Epstein as her "greatest regret."
Prior to Tuesday's sentencing, it was reported prosecutors had argued for Maxwell to receive a sentence of at least 30 years, and up to 55, behind bars. Lawyers for Maxwell argued for a far more lenient approach to sentencing. They've also maintained the argument that their client has been made a scapegoat for the larger case following Epstein's death.
In December 2021, Maxwell was found guilty on five counts (including sex trafficking of a minor) in connection with the abuse of teen girls by Epstein, whose 2019 death in his Metropolitan Correctional Center cell was ruled a suicide.
"Maxwell enticed minor girls, got them to trust her, and then delivered them into the trap that she and Jeffrey Epstein had set. She pretended to be a woman they could trust," then-Acting U.S. Attorney Audrey Strauss said in 2020 when announcing the arrest and charging of Maxwell, who prosecutors said had conspired with Epstein to abuse minors. "All the while, she was setting them up to be abused sexually by Epstein and, in some cases, Maxwell herself."
This weekend, Bobbi Sternheim—an attorney for Maxwell—was reported by ABC News to have confirmed her client was placed on suicide watch. According to comments Sternheim provided to a federal court in New York, Maxwell had been placed on such a watch "without justification."
In April, a judge rejected Maxwell's request for a new trial following her December conviction.