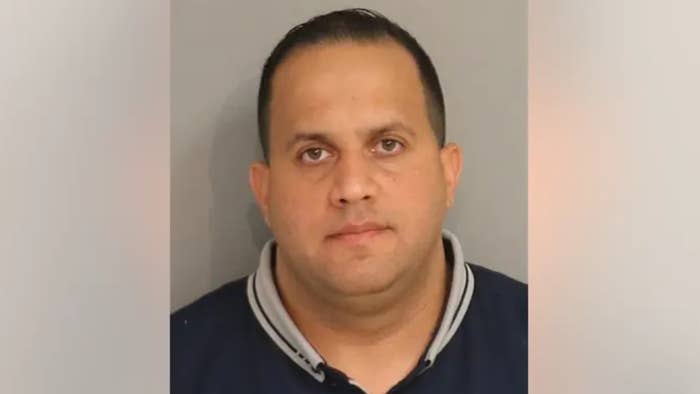 A Florida pastor was arrested this week after allegedly masturbating at the same Starbucks where he was previously accused of similar behavior.
Per a regional report from WFLA, a customer is alleged to have seen the man—later identified as Enginio Dali Muniz-Colon—masturbating on the shop's patio. Following an investigation, local law enforcement arrested Muniz-Colon this week on a charge of exposure of sexual organs.
In a statement shared to social media, the Osceola County Sheriff's Office said it had first received a report about a man "exposing his sexual organs while masturbating" at the Starbucks location in Kissimmee on May 9. The department's SVU division then investigated the report, finding that not only was the accused individual in question Muniz-Colon, but he had also faced "similar charges" at the very same Starbucks in the past.
"Detectives with the Special Victims Unit investigated the allegations, and it was determined Mr. Enginio Dali Muniz-Colon was the subject," a department rep said on Monday. "In addition, the investigation revealed that Mr. Muniz-Colon previously had similar charges that occurred at the same location."
Muniz-Colon was ultimately arrested and held at the Osceola County Jail on a $1,000 bond. As noted in another local report from WOFL, he later bonded out. A search of an online database for current Osceola County Jail inmates confirms this.
Osceola County officials say Muniz-Colon works as a pastor in the area and is also an online ministry teacher. Additional information on his pastoral work was not included in initial reports.