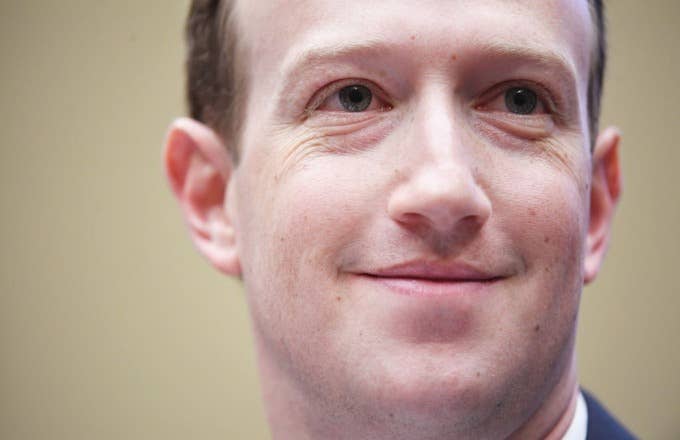 Comfortingly, Facebook Inc. has agreed to acquire tech startup CTRL-Labs, a company known for a wristband that translates neuron activity into computer screen motions.
"CTRL-Labs's technology is an innovative input that Facebook hopes will be used to significantly improve the upcoming Facebook AR/VR experiences a few years down the road to fundamentally improve the user experience," a Facebook rep toldBloomberg of the deal, which has been reported to be worth as much as $1 billion, though Facebook itself has not commented on the price.
In a post late Monday, Facebook's VP of Augmented Reality/Virtual Reality Andrew Bosworth detailed the company's plans for integrating CTRL-Labs' technology into the social media empire that's perhaps best known for giving embarrassing uncles and misinformed former friends a place to gather and share the 2019 equivalent of chain letters or whatever.
"The vision for this work is a wristband that lets people control their devices as a natural extension of movement," Bosworth said. "Here's how it'll work: You have neurons in your spinal cord that send electrical signals to your hand muscles telling them to move in specific ways such as to click a mouse or press a button. The wristband will decode those signals and translate them into a digital signal your device can understand, empowering you with control over your digital life."
Bosworth added that, in Facebook's opinion, tech of this sort boasts "the potential to open up new creative and possibilities" while also re-imagining "19th century inventions in a 21st century world."
CTRL-Labs investors include Amazon's Alexa Fund, Google's GV, and Spark Capital. Per Bloomberg, the startup had raised $67 million prior to the Facebook acquisition, which notably comes amid two U.S. antitrust investigations centered on the Mark Zuckerberg-fronted social media brand.