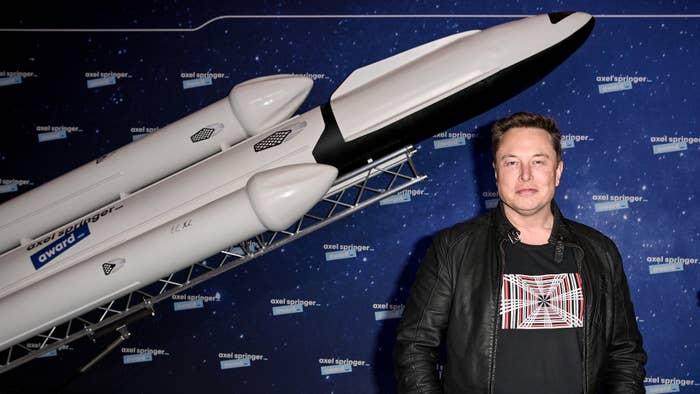 Elon Musk has again questioned the U.S.'s deeply antiquated treatment of weed in the legal system, this time in connection with the widely criticized detainment of Brittney Griner in Russia.
On Sunday, Musk shared a screenshot of a meme referencing a recent CNN report on the alleged potential of a swap deal under which the Biden administration would secure the release of Griner (as well as Paul Whelan).
"Maybe free some people in jail for weed here too?" Musk wrote.
Of course, Musk and U.S.-focused marijuana discussions have often been linked in the press in recent years. One such example is back in 2020 when the SpaceX founder said in a tweet that it "doesn't make sense" and "isn't right" that the country still has many people still behind bars for weed when the business surrounding its consumption is legal (and celebrated) in multiple states.
In July, polling data released by The Economist and YouGov showed that 45 percent of Americans believe marijuana should be made legal at the national level, while 21 percent believe the issue should remain a state decision. In a statement at the time, Paul Armentano—Deputy Director of marijuana law reform organization NORML—noted the continued damages of the "federalist system" still at play in the U.S.
As for Griner, Secretary of State Antony Blinken recently said that securing her release (as well as Whelan's) remained a "top priority" for the administration.
"We put a substantial proposal on the table weeks ago to facilitate their release," Blinken said last week.