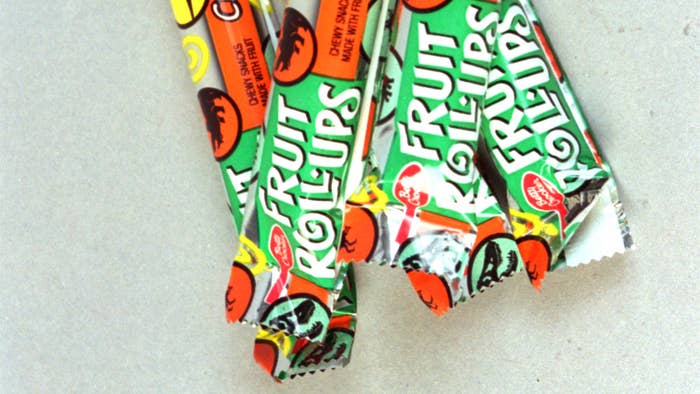 Prior to 2023, the most controversial aspect of Fruit Roll-Ups was its questionable alignment with the world of fruit despite its less-than-nutritious ingredients. But thanks to a TikTok trend, the admittedly delicious snack preferred by those addicted to nostalgia is now at the center of a headlines-spurring smuggling story.
Per a report from the Today show team, citing an initial piece from Israeli outlet Mako, two Americans were recently busted at the Ben Gurion International Airport with an estimated 375 pounds of Fruit Roll-Ups tucked away inside four suitcases.
As has been widely reported, demand for Fruit Roll-Ups has been the subject of a massive boom in recent months thanks to a TikTok-originating trend in which inventive snackers place scoops of ice cream inside the rolls, thus forming a cold-blasting sugary wrap.
Notably, the Israeli Health Ministry has publicly come out against the increasingly popular snack. In a series of social media updates last week, health officials asked citizens to take a closer look at the snack's ingredients, not to mention its current "exorbitant prices."
While 375 pounds sounds like a lot, this is reportedly not the only instance of Fruit Roll-Ups smuggling in Israel as of late. A total of 661 pounds of the snack have been confiscated at the same airport over the past week, per a report from the Times of Israel.
Complex has reached out to General Mills, which manufactures the popular snack, for comment. This story may be updated.