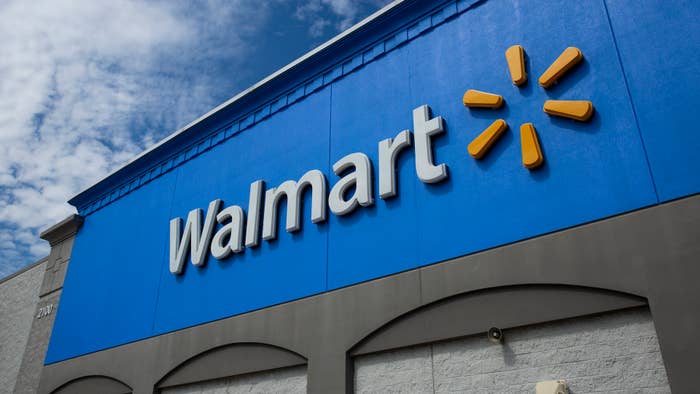 An incident at a Mississippi Walmart ended in one death when a woman took an employee hostage.
Video from the incident shows the woman holding the employee hostage with a gun in a Richland, Mississippi Walmart. The occurrence took place on Wednesday evening at around 5:45 p.m. local time.
Police quickly arrived at the scene, and the shooter was subsequently fatally shot by an officer, per TMZ. No other injuries were reported, and it's not known what her motive was. The Mississippi Bureau of Investigation has launched a probe into the incident.
The local police department issued a statement on Facebook about the shooting. "RPD had an officer-involved shooting this evening at Walmart, all of our officers are safe! Walmart is secure and closed at this time. MBI will be conducting an independent investigation," the statement read.
According to WAPT, the shooter was 21-year-old Corlunda McGinister, from West Helena, Arkansas. She reportedly walked into the store, brandished a gun, and asked for a news crew to come to the Walmart.
"It's devastating for all parties involved—the officers, everybody that was involved in this situation," Richland Police Chief Nick McLendon said in a statement. "You know, with the Christmas season coming, mental health is a big deal because of the stress involved in the Christmas season."