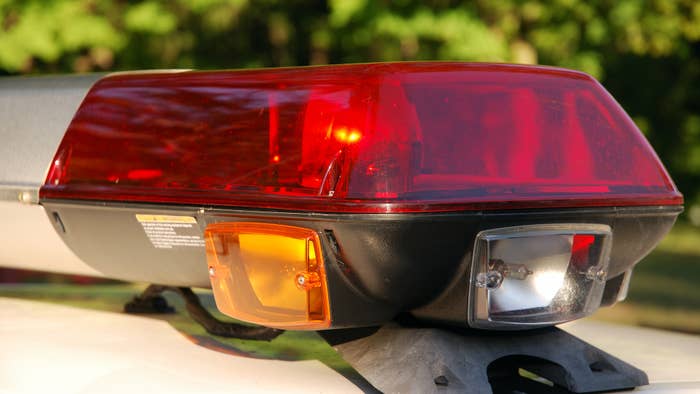 An L.A. police chase abruptly ended when a suspect, who stole a California Highway Patrol cruiser, jumped out of the moving vehicle.
The unidentified man was driving around 70 mph, headed eastbound on the 138 Freeway on Tuesday. He was knocked unconscious as he hit his head upon impact. Officers performed chest compressions on the scene, and he was transported to a nearby hospital by ambulance.
Later, law enforcement confirmed the man died from his injuries.
The police chase was broadcast on Fox 11 as highway patrol officers pursued the stolen automobile at high speeds through the Lancaster area. The outlet reports it's "unclear what prompted the suspect to steal the CHP cruiser."
The suspect jumped out of the vehicle when one of the rear tires became flat due to a spike strip, leaving him struggling to regain control. After the man evacuated, the car struck an electric pole before coming to a stop in a grassy area near the freeway.
The pursuit began around 11:45 a.m. around the area of 5 Freeway and Hasley Canyon Road.
Authorities have yet to release significant details about the late suspect.