Man Finally Exonerated After Serving 17 Years for Murder of Corrections Officer
John Bunn was convicted in 1991.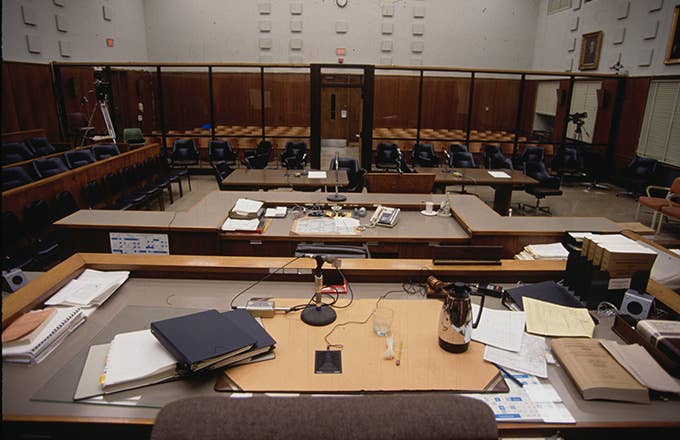 Getty
Image via Getty/Ralf-Finn Hestoft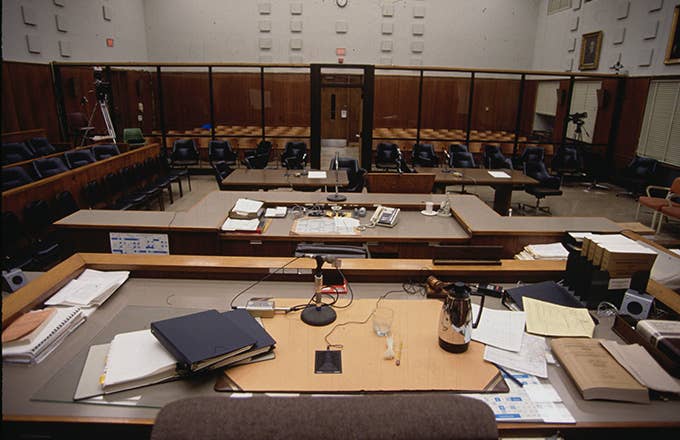 A man who was wrongfully convicted of killing a corrections officer in 1991 was exonerated after spending 17 years behind bars and seven years on parole, NY Daily News reports.
Tainted evidence reportedly landed John Bunn, then 14, in prison for the killing of Rolando Neischer. On Wednesday, these charges were dismissed. The conviction was originally thrown out in November 2016 when new information about the actions of former Detective Louis Scarcella, who produced said evidence, came to light in an evidentiary hearing. A new trial was ordered as a result, but prosecutors decided not to retry the case.
"They won't admit I'm an innocent man," said Bunn angrily inside the Brooklyn courtroom. "Y'all had the wrong man this whole time and you have [someone] out there running free and y'all had no right to do what you did." According to defense lawyers, Bunn was framed for the murder. "There were problems with this case that were very obvious," said defense lawyer Glenn Garber. "There was no probable cause to make an arrest."
Considering what we know about the history of the judicial system coupled with the fact that black defendants are more likely to be wrongfully convicted of murder, it's an unfortunate flaw in the legal system that sees innocent people jailed time and time again. Brooklyn Supreme Court Justice Shawn'Dya Simpson questioned if Bunn was given due process in the first place. "This case was tried . . . jury was picked, testimony was given and it concluded all in one day," said Simpson. "I don't consider that justice at all." She went on to add that she was "more than emotional about this day."
While nothing can bring back the years Bunn lost out on, the now 41-year-old is looking ahead. He founded the organization A Voice 4 The Unheard, to raise awareness about the issues that plague the prison system. "I don't know how I made it this far, but I believe I am here for a purpose," he said.