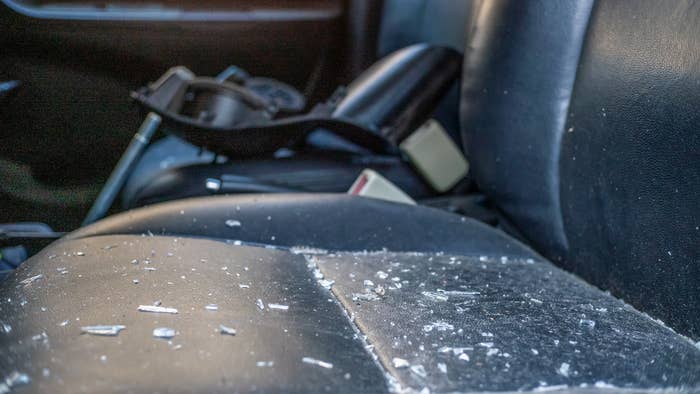 Anurag Chandra, a California man who crashed into a car of six teenagers and killed three after they played a doorbell ditch prank at his home in 2020, was recently convicted of murder. 
After a jury deliberated for nearly three hours on Friday in the Superior Court of California, Chandra was found guilty of three counts of first-degree murder and three counts of attempted murder in the crash on Temescal Canyon Road in Riverside County, California. 
The Riverside County District Attorney's Office argued Chandra intentionally caused the crash, which killed three 16-year-old boys. Chandra will be sentenced in July and faces life in prison without the possibility of parole.
According to the district attorney's office, one of the boys in the car was dared to pull a prank on a home, and the group drove to Chandra's house. The teenager rang the doorbell and returned to the car as the group drove off. 
Prosecutors claimed Chandra got in his vehicle and chased the group and rammed into the back of the their car, "causing it to veer off the road and into a tree." California Highway Patrol said Chandra fled after the crash but was arrested after witnesses followed him and alerted law enforcement.
Authorities said Daniel Hawkins, Jacob Ivascu and Drake Ruiz, were all killed, while the driver, Sergio Campusano, then 18, and two other boys, Joshua Hawkins, then 13, and Joshua Ivascu, then 14, were hurt in the crash. 
During the trial, Chandra testified he feared for his family's safety when someone wearing a hooded sweatshirt stood outside his home while also admitting he drank 12 bottles of beer the night of the crash. His reasoning behind the chase was that he wanted to catch up with the group and verbally express his displeasure with their prank. 
"The response and actions taken by the defendant are egregious and extremely disproportionate to a teen ringing a doorbell and running away," John Hall, a spokesman with the district attorney's office, said in an email.
Mike Hestrin, the Riverside County district attorney, added: "The murder of these young men was a horrendous and senseless tragedy for our community. I thank the jury for their verdict."
David Wohl, an attorney for Mr. Chandra, said the verdict was "unfortunate" and that his team "didn't think in any way, shape or form that it was a first-degree murder. There was a lot of passion surrounding this case for the past three years."
Wohl is planning to file a motion to get his client a new trial and would appeal the guilty verdict if the motion was denied.