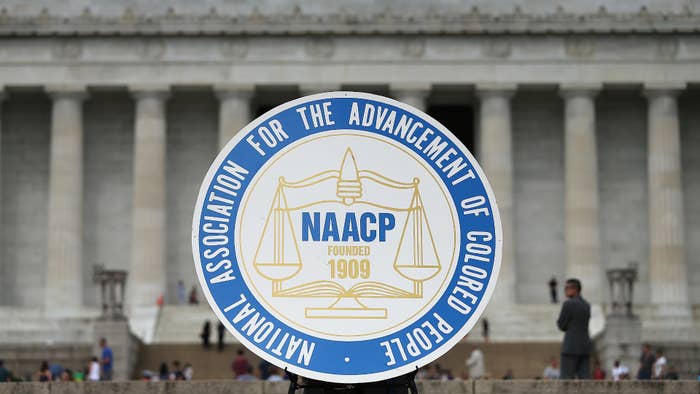 The National Association for the Advancement of Colored People (NAACP) has sued Mississippi Governor Tate Reeves after he signed a new state bill.
Governor Reeves signed House Bill 1020, which allows state authorities to have more control over law enforcement in Jackson, Mississippi. The new controversial law will also provide the Hinds County District Attorney's Office more funding to hire two assistant prosecutors and a criminal investigator.
The NAACP stated in its lawsuit that the bill violates the 14th Amendment by discriminating against the citizens of Jackson, a city with a large Black population.
"In violation of the Fourteenth Amendment, these laws target Jackson's majority-Black residents on the basis of race for a separate and unequal policing structure and criminal justice system to which no other residents of the State are subjected," the NAACP wrote in the lawsuit.
NAACP President & CEO, Derrick Johnson added in a statement: "To be clear – this legislation is nothing new. The people of Jackson have been silenced and have faced years of discriminatory disinvestment and neglect from the state government, which led to the major water crisis they are still dealing with to this day.
"If elected officials in Mississippi want to help address the results of their negligence and improve the lives of Jackson residents, they should start with completing improvements to Jackson's water system, not undermining the constitutional rights of their citizens."
Mississippi state government has been feuding with Jackson leaders for some time. The current state legislature has continued passing several bills that further established the state's control over the city.
In February, the state took control of the city's utility, which affected Jackson's water system due to the state struggling to supply water and service several breakdowns within the poor infrastructure.