Black Police Officer's Lawsuit Against Department Alleges Cops Talked About Killing Black Lives Matter Protesters
A federal lawsuit filed Monday in Maryland by a Black police officer claims his white colleagues wished death upon BLM protestors in a series of group texts.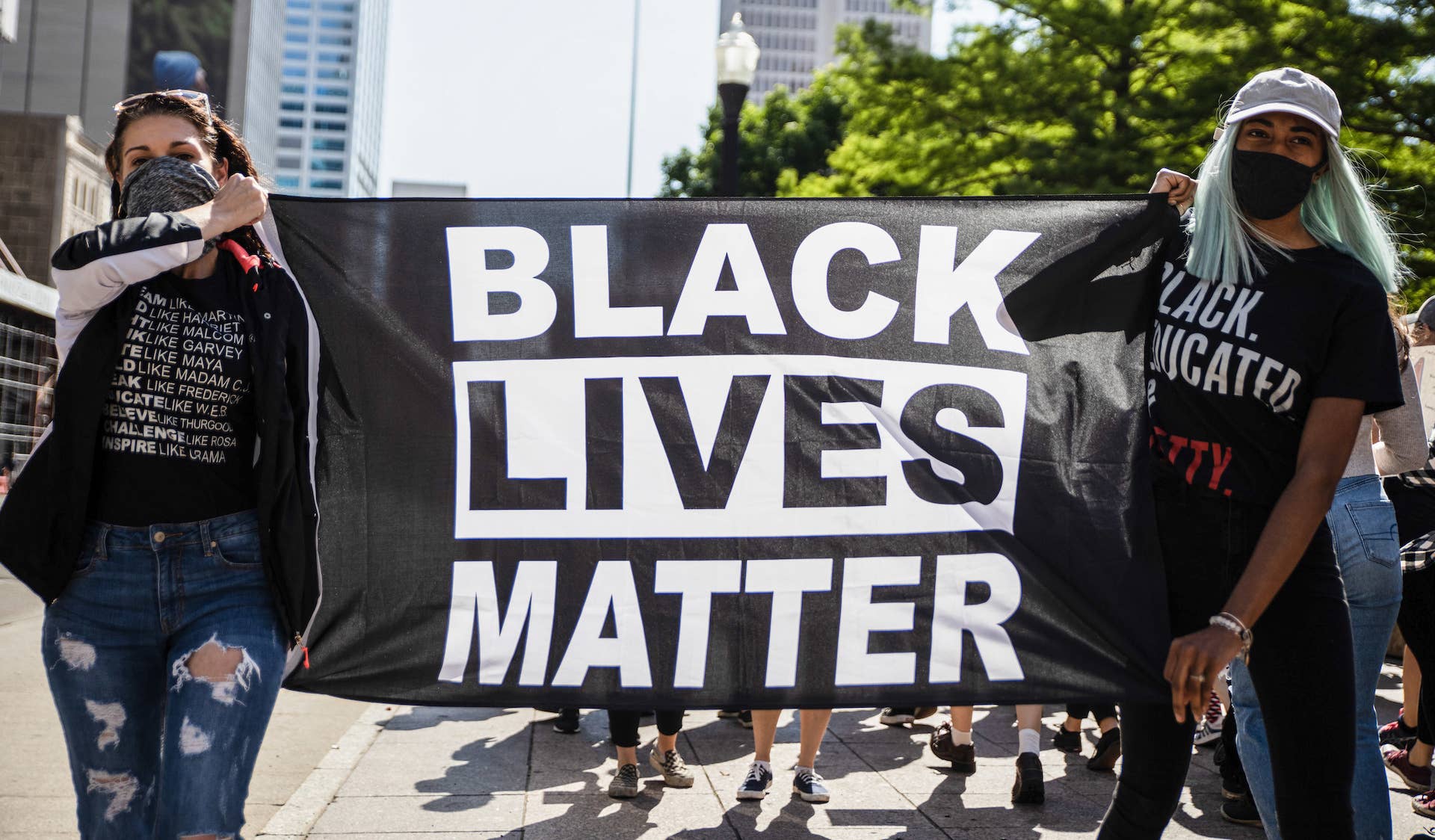 Getty
Image via Getty/Megan Jelinger/SOPA Images/LightRocket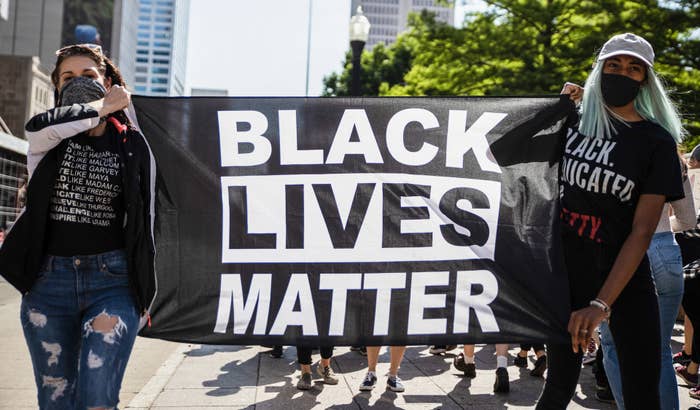 A federal lawsuit filed Monday morning by a Black police officer claims his white superiors expressed a desire to kill Black Lives Matter protestors in a group text chain.
As reported by NBC News, Officer Mark Miles in Montgomery County, Maryland also accused his former supervisor Sgt. Stephanie Harvey, who is named as a defendant in the suit, of making racist comments toward him after he was transferred to Harvey's "Shift 5" division in spring 2020, claiming she often referred to him as "colored" in front of his colleagues.
"Harvey and other officers repeatedly made racist, hateful and offensive comments on that text chain with impunity," the suit reads. "These comments included racial and other offensive 'jokes,' condoning 'civil war' or 'race war' and extremist militia groups, and overt threats of violence against African American citizens."
The lawsuit also accuses a white supervisor of texting "they want a race war…ok lets go." Harvey reportedly "talked about murdering Black Lives Matter protesters," and often asked Miles if he would be on the side of the police during a race war.
"At least half of u is!" Harvey texted, according to the lawsuit, adding she was ready for an impending race war but that she "needs more ammo though."
When discussing BLM protestors, another text message from Harvey reportedly read, "Well they got the Army out there sooooo…hopefully they will get to kill some people," adding the army should, "kill em all."
Miles allegedly continued to be discriminated against within his division after he filed suit. He was removed from the Shift 5 text chain, no longer invited to group events, and ultimately pressured to "involuntarily transfer" out of the unit in November 2021, the lawsuit states. 
"Fundamentally, he wants to see things in the department change," Miles's lawyer Erika Jacobsen White told the New York Times on Wednesday. "The fact that this kind of overt racist behavior has gone on unchecked inside the Police Department is just tremendously egregious, and it affects not only Officer Miles but the citizens they are charged to protect."
The Maryland-National Capital Park and Planning Commission added in a statement that its police department "does not tolerate racism or harassment in the workplace," adding that it placed a few officers on leave and "promptly initiated an investigation."