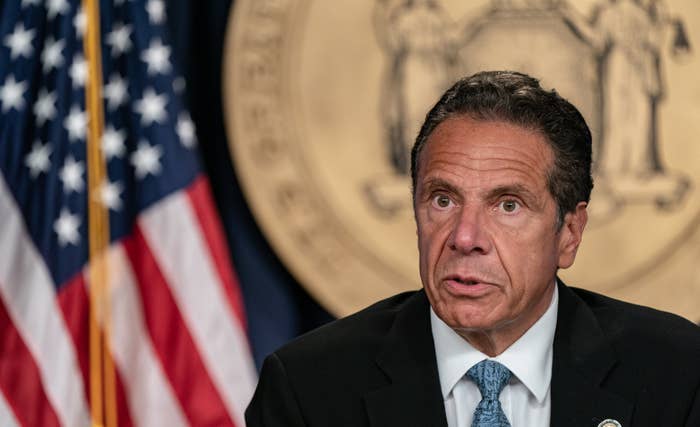 Former Governor of New York Andrew Cuomo has officially been hit with his first criminal charge in relation to sexual misconduct, the New York Timesreports.
Prosecutors in Albany, New York, announced the charges on Thursday. The complaint, filed by officer Amy Kowalski, reads that the incident in question occurred at Cuomo's mansion in Albany and that Cuomo "did knowingly, and intentionally" commit the act of "forcible touching," which is a Class A misdemeanor.
"A person is guilty of Forcible Touching when such person intentionally, and for no legitimate purpose, forcibly touches the sexual or other intimate parts of another person for the purpose of degrading or abusing such person, or for the purpose of gratifying the actor's sexual desires," the complaint reads.
The charge comes after Cuomo was forced to resign in disgrace back in August after an investigation into his behavior led by NY's Attorney General Letitia James found that the now ex-governor sexually harassed several women. When he resigned, Cuomo continued to deny the accusations against him and slammed cancel culture for its role in his resignation. 
"I thought a hug and putting my arm around a staff person while taking a picture was friendly, but she found it to be too forward," Cuomo said upon his resignation. "I kissed a woman on the cheek at a wedding and I thought I was being nice, but she felt that it was too aggressive. I have slipped, and called people 'honey,' 'sweetheart,' and 'darling.' I meant it to be endearing, but women found it dated and offensive."
During the four-month investigation led by James, 179 witnesses were interviewed regarding the allegations against Cuomo. James' investigation concluded the governor "sexually harassed multiple women, and in doing so violated federal and state law."