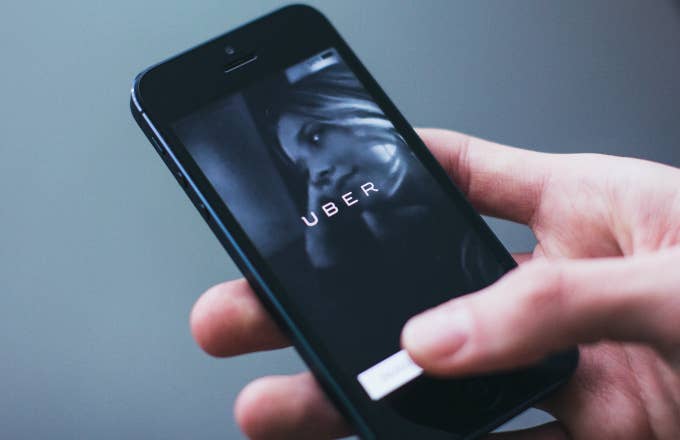 There are few worse feelings than losing a prized possession in the backseat of a stranger's car. Trying to retrieve your cell phone from an Uber you took the night before can be daunting, especially when considering follow-up passengers could nab your stuff during the next trip. 
Uber is aware of just how forgetful people are, and their team decided to release a bundle of information on items lost during trips with their drivers. In the new "Lost and Found Index," you can see what cities are the most forgetful, which items are lost most frequently, and generally feel better about yourself as long as you're not someone who tends to leave things behind.
Most of the information won't shock you; small items like cell phones, keys, and wallets are among the most common things people forget to take with them after Uber rides are over, and Sunday is the day where the most lost items are reported. With a lot of the working world turning up on Saturday nights and becoming a tad more forgetful in the process, it's no surprise they end up retrieving their things on Sundays.
The company also ranked the Most "Forgetful" North American cities, with LA taking the lead:
Los Angeles
New York City
San Francisco
Chicago
Miami
Washington D.C.
Atlanta
Boston
Toronto
Dallas
The big reveal from Uber is their personally-curated list of the most "unique" items that have ever been left behind in their vehicles. Uber claims customers have left behind a bulletproof vest, a sweet potato care package (whatever that means), a smoke machine, and a cut out of an elf. A few others of note:
Valium
Grill set
Meat packet
Bulletproof vest
Wooden hat
Lottery ticket
Back massage device
Rose quartz
Mustard
Bible
Rubber mallet
Tap handle
Engagement ring
At the top of the list is a set of "Nordic walking poles," which I had never heard of prior to them appearing on Uber's list. After finding out what they look like in action, there's only one question to be asked: whose man is this?
The Lost and Found Index also claims it has data on which items are lost more frequently on certain days of the week. Wedding dresses see the biggest rise on Sundays [Ed note: How?], which seems impossible given the time and money spent on finding a dress to begin with. Unless there's an epidemic of runaway brides on the loose, somebody is going to have to explain how a signature outfit like that keeps getting misplaced in the backseat of a stranger's car.
Uber's list shows that people can find a way to lose anything, and their customers come from all walks of life. Whether you're a teacher who has left behind the answer key to a test or a tailgater who has somehow forgot to take your giant corn hole board with you, nearly everyone has left a piece of themselves behind in an Uber.