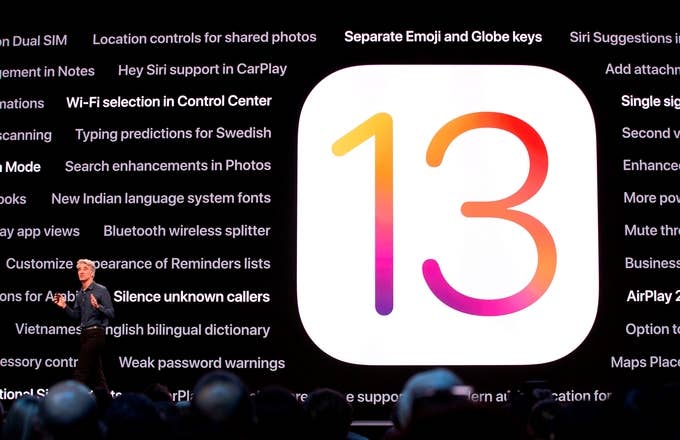 During this year's WWDC, Apple showcased several new software refreshes (and a pretty interesting looking piece of hardware), among which is the latest version of iOS. With the beta of their staple operating system being released on June 3, consumers were given a glimpse into the new features.
As pointed out by CNN, some of those features include the fan-favorite Dark Mode, which was introduced on the Mac OS last fall. The tech giant said the feature helps users focus on content more easily and puts less strain on the eyes.
Following the highly controversial batterygate, the company has put an emphasized focus on battery health. A new battery charging option will allow users to prevent the phone from being charged past 80 percent, which protects its overall life expectancy.
Several preexisting features that have been revamped. Memojis, Apple's digital avatars, will offer more customization options. Menu options such as bluetooth and Wi-fi connectivity have been streamlined in the control center. Unknown numbers will now be able to be sent directly to voicemail (no more robo-calls, a major win). Face ID compatible phones will see unlock/facial recognition speeds increase by 30 percent. New video editing capabilities such as cropping, rotating, and adding filters will also be available.
Owners of the iPhone 6 and subsequent iterations will be able to enjoy these features, according to CNET.
As is the case for new mobile software, Apple fanatics are also anticipating the release of the next generation of iPhones. It was reported earlier this year that three new models of iPhones are in the works, though the trillion dollar company has kept in line with its on-brand secrecy. Still, it's always nice to take a look at concept videos to dream of what could come later this year.