Should You Cop the Google Pixel 3?
Earlier today, Google announced their latest flagship smartphone, the Google Pixel 3. With Samsung and Apple recently dropping their phones, should you bother?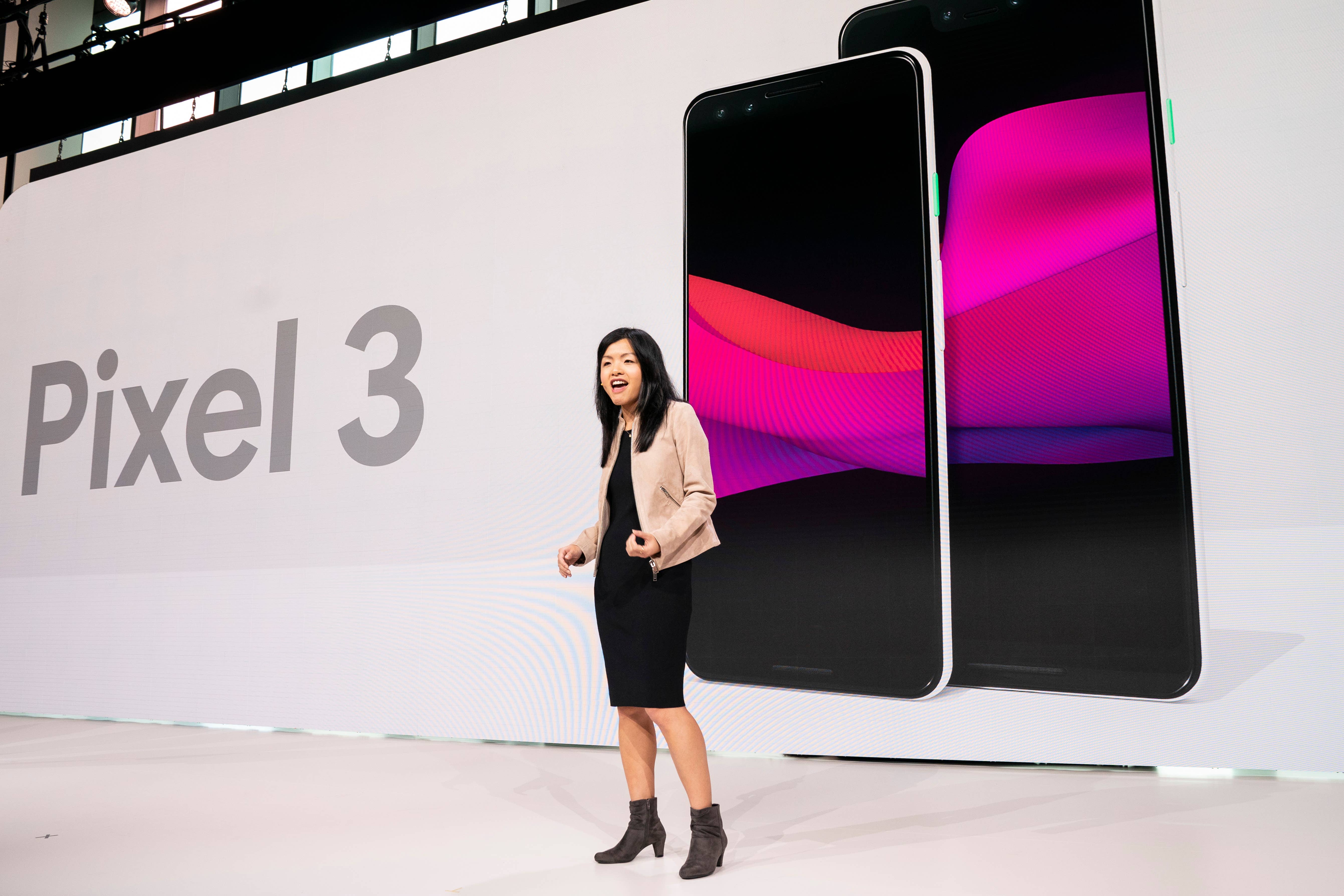 Getty
Image via Getty/Drew Angerer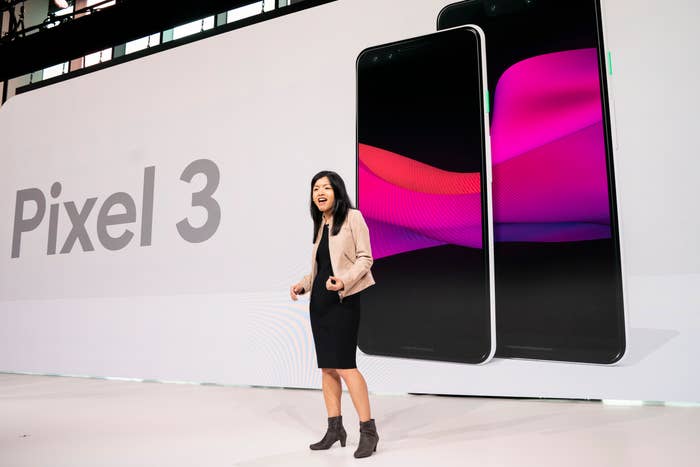 In what's becoming an annual game of "which brand is going to jack me for around $1,000 this year," we're in the early part of fall and have now seen the three big smartphones of 2018: Apple's iPhone Xs, Samsung's Galaxy Note9, and the Google Pixel 3, which was announced during their special event earlier this week. Based on leaks of the device over the last few months, there wasn't much in the way of surprises in the actual device. Truth be told, it's not that different (looking) than last year's device. That begs the question: should you even consider copping a Pixel 3?
It depends on what you're looking for. At first glance, the Pixel 3 doesn't feel that special. Sure, the Pixel 3 is larger than it's predecessor, with a 5.5" display (the Pixel 3 XL has a 6.3" display), but it's relatively the same under the hood: 64GB / 128GB of memory, 12.2 megapixel camera, and a similarly-sized battery (while the Pixel 3's battery is larger than the 2, the Pixel 3 XL's battery is slightly smaller than the Pixel 2 XL). They all have 4GB RAM, fingerprint sensors, and will run the latest version of Android. The Pixel 3s are running on Snapdragon 845 chips (the Pixel 2s were on Snapdragon 835), and are using an Adreno 630 graphics card. They are roughly the same width and thickness and are dust and waterproof. There are slight advantages regarding the aspect ratio and display type, but again, if you've held a Pixel 2 or 2 XL, your user experience won't be that different on the Pixel 3. So, why bother?
Well, Google's made some strides to reel in users with features they feel might be more necessary than the most advanced hardware. A number of those improvements are in the camera. One new feature, called Night Sight, will somehow be able to take brighter photos in lower-light situations, all without the need of a flash. They even showed two side-by-side photos: one taken by the iPhone Xs, the other with the Pixel 3, both apparently untouched. People are calling it suspicious, but if the light quality on the Pixel 3 is real, this could change the game for all of your nighttime adventures.
Google also announced s feature called Top Shot, which will use artificial intelligence to take a number of photos before and after you hit the shutter, then recommend the best of the bunch. All you have to do is scroll through the options and select the best one. Their Group Selfie Cam option will give you something like 184 percent more space when taking group photos, with the idea that now you'll have no problem getting everyone into your shots. Their Photobooth Mode does a similar thing, but with regards to detecting funny faces or smiles; it'll automatically snap a pic of your goofiest look without pressing a button. They've also mentioned that their Super Res Zoom should cut out the grainy images you get when zooming into photos of shot on your smartphone. This is done by taking multiple photos of one shot and putting them into one less-grainy masterpiece.
What's crazy is that many of these advancements will be hitting Pixel 2 phones as well, so even if you aren't trying to spring for a Pixel 3 right now, you can get in on that photo goodness.
Another big advancement for the Pixel 3 is that it'll feature wireless charging. For $79, you can cop the Google Pixel Stand. It's the official wireless charger for the Pixel 3 and Pixel 3 XL, allowing you to put the device on a practically-vertical stand with grips to hold it into place. The Stand itself works on a USB-C power connection, is said to give you the same "fast charging" as you would get from plugging your USB-C cord into the Pixel 3. While connected to the Pixel Stand, the Google Assistant kicks into an "always-on" mode, allowing you to see your notifications at a glance. It will also go into a photo frame mode when the phone isn't in use, and if you're using a Nest Camera, it can also display a live feed.
Does this mean you should be copping a Pixel 3 over, say, the iPhone Xs? That's truly up to you. Apple's gone a long way to bring their idea of the future of smartphone look, feel, and design, and if that's your lane, the Pixel 3 might feel like yesterday's news. If you are looking for more than 128GB of space, you definitely won't want to rock with a Pixel 3 (although they do offer unlimited storage of Photos via Google Drive); the iPhone Xs and Xs Max feature 256GB and 512GB storage options as well.
It could all come down to price, honestly. The Pixel 3 starts at $799 for the 64GB model ($899 for 128GB); the Pixel 3 XL will run you $899/$999. Those are cheaper prices than what both Apple and Samsung are offering; the iPhone XR, which is out on October 19, starts at $799 for the 128GB option (the Pixel 3 will be released on October 18).
As someone who's used a Pixel 2 for the better part of 2018, I totally get the appeal. It doesn't have the major bells and whistles that Apple boasts with their iPhone X or Xs, but it's a workhorse device that allows you to get shit done. The choice is truly yours, but if you're already #TeamAndroid, there's no device like the Pixel smartphone.