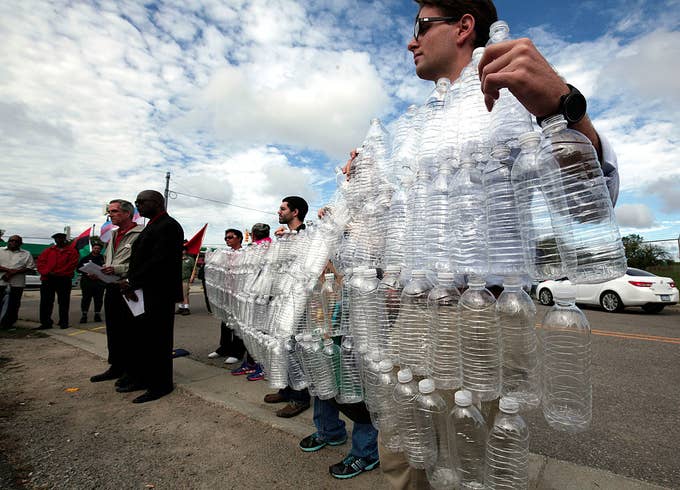 On Friday, the state of Michigan declared the drinking water in Flint to be safe for consumption once again. Detroit Free Press reported that the state will discontinue delivery of free bottled water to the residents of Flint probably within the next few days. 
Residents are all but pleased with this decision and insist that the water is not, in fact, safe to drink. According to  Detroit Free Press, it has been four years since that water in Flint was contaminated with dangerous amounts of lead mistakes by the state Department of Environmental Quality and other agencies. In a news release, Gov. Rick Snyder's office said the four water distribution centers that are still open will close once they run out of their current supplies. The state said the water has tested below  "action levels" for four six-month monitoring periods in a row, and almost two years.
Michigan Department of Environmental Quality spokeswoman Tiffany Brown predicted that there is probably four-seven days worth of bottled water left at this time. Spokesperson for Gov. Snyder Ari Adler, however, recognized that water supplies may go more quickly as residents learn about the cease of supplied water.
Flint activist from the group called Water You Fighting For Melissa Mays told Detroit Free Press, "They're putting dollars and cents ahead of Flint residents, which is how we got here in the first place." Flint Mayor Karen Weaver is on board with concerned residents, who said the city does not trust the government's decision of declaring the water as safe.
A Michigan Department of Environmental Quality representative told the Detroit Free Press that the state spends $650,000 a month to supply Flint with bottled water. The city will now get its water from Lake Huron.