T-Mobile Employee Stole a Sex Video From a Customer's Phone, Now She's Suing
File under: Reasons to clean out your camera roll.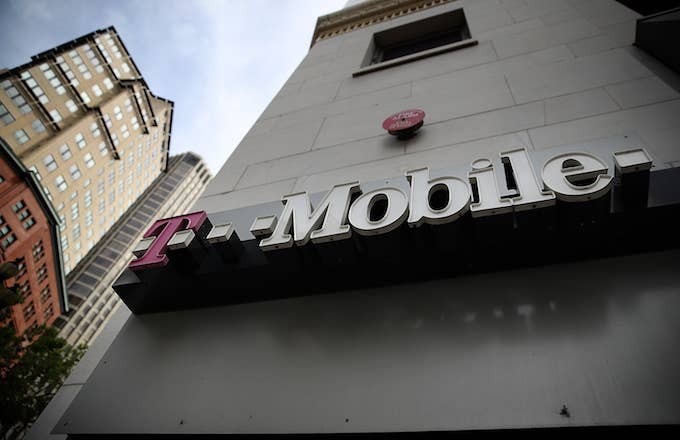 Getty
SAN FRANCISCO, CA - APRIL 24: The T-Mobile logo is displayed outside of a T-Mobile store on April 24, 2017 in San Francisco, California. T-Mobile will report first quarter earnings today after the closing bell. (Photo by Justin Sullivan/Getty Images)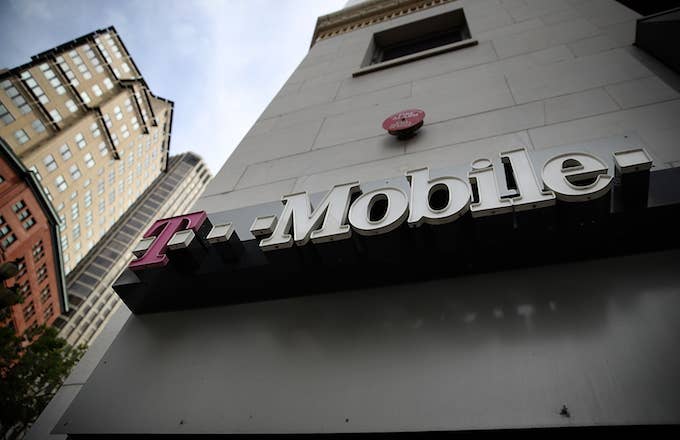 In the latest installment of weird-stuff-that-happens-in-Florida, a local woman is suing a T-Mobile store for invasion of privacy. The woman alleges that the employee at the store stole a sex video while working on her cellphone. Yikes! I get anxious when a close friend flips through my camera roll.
Keely Hightower, 24, told the Tampa Bay Times she noticed that Robert Sanchez Ramos was taking his sweet time on her phone, back when she visited the store in May. The following day, Hightower noticed a weird email sent from her own account with an attachment in the trash folder. Eeeeeek! The attachment was a very NSFW video file of herself engaging in sex acts that Hightower kept on her phone. When she realized what had happened, "my heart dropped," she said. Soon after, Hightower contacted the police.
According to court records, Sanchez Ramos pleaded guilty to a computer offense charge and received a six-month prison sentence. Sanchez Ramos has a shady track record too. According to police, he defrauded another T-Mobile store. Back in 2013, Sanchez Ramos was arrested for allegedly stealing two iPads from a Walmart where he worked in maintenance.
Hightower is now suing Sanchez Ramos and Global Innovative group, the company that owns the store. Her attorney, Christopher Klemawesch, says the ordeal is "a question of how do you address the really gross invasion of her privacy and the turmoil that she's had to deal with ever since?" Klemawesch also says that it is unacceptable that Sanchez Ramos was able to get a job at T-Mobile in the first place.