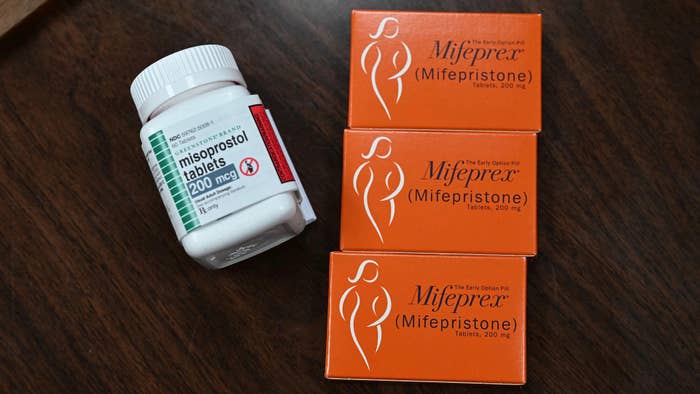 U.S. states have taken legal action in an effort to expand abortion pill access.
According to Reuters, attorneys general in 12 Democratic-led states are suing the Food and Drug Administration over the restricted distribution of mifepristone. The medication is part of a two-pill regimen that's used to terminate pregnancies within the first 10 weeks. While the second drug, misoprostol, is said to be freely available, the AGs say mifepristone has been subjected to unnecessary restrictions.
Mifepristone was reportedly developed in 1980 and received FDA approval 20 years later. The agency placed the medication under its Risk Evaluation and Mitigation Strategies (REMS) program, which is used to monitor drugs that may result in serious health risks. A special certification is required for doctors who prescribe the pill and pharmacies that dispense it.
The suit, filed in federal court on Friday, represents the states of Washington, Oregon, Arizona, Colorado, Connecticut, Delaware, Illinois, Michigan, Nevada, New Mexico, Rhode Island, and Vermont. The plaintiffs are calling on the U.S. District Court in the Eastern District of Washington to remove Mifepristone from the REMS program, saying the FDA's "burdensome restrictions" are not supported by evidence. The suit states mifepristone is "safer than many other common drugs FDA regulates, such as Viagra and Tylenol."
"The federal government has known for years that mifepristone is safe and effective," Washington state AG Bob Ferguson said in a statement announcing the lawsuit. "In the wake of the Supreme Court's radical decision overturning Roe v. Wade, the FDA is now exposing doctors, pharmacists and patients to unnecessary risk. The FDA's excessive restrictions on this important drug have no basis in medical science."
According to Reuters, about 50 percent of U.S. abortions involve the use of abortion pills.