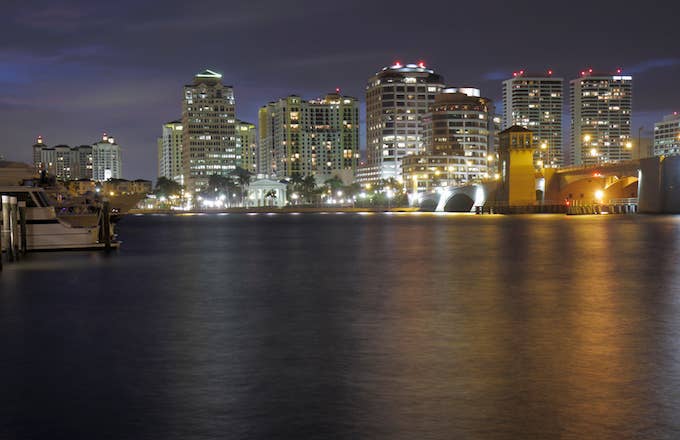 Located in downtown West Palm Beach, The Lake Pavilion is a glass-walled venue overlooking the waterfront. The pavilion has hosted 164 events over the last year and they predict they will bring in around $240,000 this fiscal year.
"Workers in the morning were finding some unsanitary things, including human feces, around the Lake Pavilion," Mayor Keith James told Fox News. To combat this, city officials have decided to play "Baby Shark" and "Raining Tacos" on loop with the hopes that these measures will prevent people that are homeless from sleeping at The Lake Pavilion overnight. 
"People are paying a lot of money to use the facility," Parks and Recreation Director Leah Rockwell said, according to the Palm Beach Post. "Thousands of dollars. We want to make sure people paying this money had a facility that was clean and open and continue to use it in the future."
To test your will, here's a one-hour loop of "Baby Shark."
And here's "Raining Tacos." It's not a loop because listening to this song once is more than enough.
The city is taking this measure in the meantime as they finalize a plan to establish the venue's hours of operation which can help them enforce trespassing laws.
The treatment of the homeless in this situation isn't winning everyone over. Megan Hustings, interim director of the National Coalition for the Homeless, believes the plan "show[s] a lack of concern for our community members who are struggling through a very tough time."
"Responding with this kind of discrimination and disgust instead of compassion is ... really immoral. It's disturbing," Hustings adds. "We're all humans, and we need to sleep."  
Despite the city's efforts, people are still finding a way to sleep through the noise. "I still lay down in there," Illaya Champion said. "But it's on and on, the same songs." Champion also added that the police come by and threaten to arrest people. 
Back in 2001, the city tried to dissuade people from committing crimes by playing the classical works of Mozart, Bach, and Beethoven from an abandoned building.