Spanish Bishop Steps Down After Falling in Love With Satanic Erotic Fiction Writer
One month after a bishop in Spain quit due to "strictly personal reasons," it has been reported he left after falling in love with a Satanic erotica writer.
Getty
Image via Getty/Robert Alexander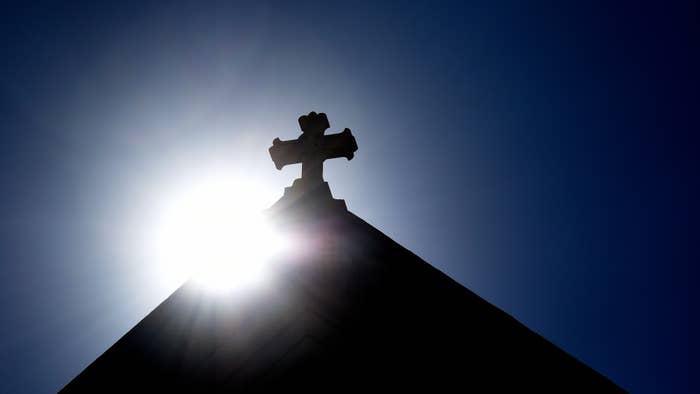 A bishop in Spain called it quits last month after he fell in love with a woman known for writing Satanic erotic fan fiction, BBC News reports. 
Xavier Novell, 52, cited "strictly personal reasons" when he announced his decision to step down 11 years after becoming Spain's youngest bishop. The Catholic site Religion Digital reported on Monday that Novell had become enamored with Silvia Caballol, a psychologist and the author behind such works as The Hell of Gabriel's Lust, which teases "a journey into sadism, madness and lust and a struggle between good and evil, God and Satan with a plot to shake one's values and religious beliefs." 
Novell didn't directly address his rumored relationship with Caballol, but told Religion Digital that he had "fallen in love" and wanted "to do things properly." Novell reportedly met with Vatican officials on several occasions, in addition to the Pope, before receiving approval for his resignation. The diocese of Solsona where he served as bishop responded to the report, saying "corroboration or not of this story is a strictly personal matter for him alone."  
According to BBC News, Novell admitted in past interviews to falling in love with an 18-year-old girl when he was younger, and thinking he wanted to eventually get married and have kids before joining the clergy. Novell's support for gay conversion therapy, history of carrying out exorcisms, views on abortion, and his public backing for Catalonian independence was considered controversial.   
Novell is believed to be pursuing a career in agronomist in the Barcelona area.