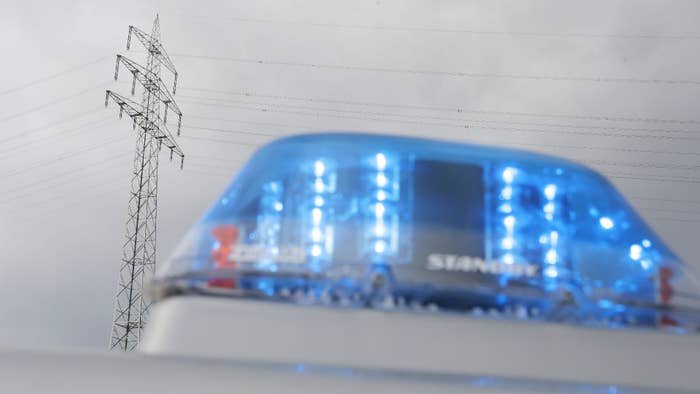 Jermaine Jones Jr.'s mother spoke out Tuesday following the death of her son, who spent several days on life support after an encounter with deputies in which he was tased, WRDW reports. 
"I just want answers … because nobody's child deserves that," Keyana Gaines said. "Once these videotapes come back, they'll hear a whole lot more." 
Jones, 24, was pronounced dead Monday afternoon at Augusta University Medical Center. His death comes after an Oct. 11 incident where deputies pulled over an SUV that he was riding in with his father and uncle over an alleged tinted case covering the license plate. According to the Richmond County Sheriff's Office, Jones allegedly tried to run away after a gun and crack pipe were supposedly found in the vehicle. 
An officer tased Jones in the back, "causing him to fall on the ground." The Sheriff's Office claims "a brief struggle" ensued between Jones and the multiple officers who attempted to detain him. He was taken to the hospital after experiencing "symptoms requiring medical treatment" during the commute to Richmond County jail.  
Jones was considered to be in critical condition upon his arrival. Medical records indicate he suffered a significant brain hemorrhage , as well as bruising and partial swelling. 
His father, Jermaine Jones Sr., told WFXG that his son was coherent after being tased, saying, "After that he was fine. I talked to him he was fine. After I talked to him they put him in the car." Jones Sr. also witnessed the deputies getting physical with his son. "They started swinging on him, hitting him, hitting his body parts in the head and stuff," he said. "He wasn't resisting. They was all on his stomach. He said he couldn't breathe." 
Jones Jr. died after spending just over a week in a medically induced coma. "I knew when I walked up there yesterday, before the doctors even told me when I walked in there I knew my son was gone," Gaines said. "There was nothing nobody could have said." 
The four deputies—Richard Russell, Leslie Gaiter, Parker Leathers and Christopher Brown—involved in Jones Jr.'s arrest have been placed on leave. The Georgia Bureau of Investigation is investigating the officers' "use of force," while the Richmond County Coroner's office is looking into the cause of death, with an autopsy already scheduled. 
"I don't have faith in the justice system," Gaines said. "But I'm not going to give up."