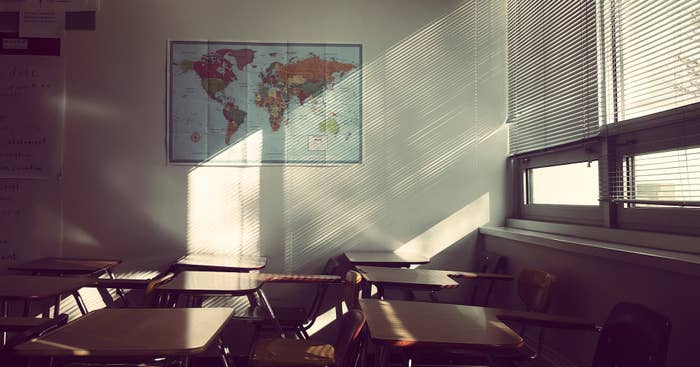 A teacher in Florida was charged with four counts of contributing to child delinquency for allegedly organizing something of a fight club in her own classroom. 
According to WCTV, a school resource deputy at Griffin Middle School first became aware of the reported brawls, orchestrated by 23-year-old sixth grade teacher Angel Footman, in late March. School administrators eventually viewed videos of the alleged fights, which appeared to show Footman sitting on her desk and merely observing.
At least three administrators claim Footman can be heard in these videos, saying "stop pulling hair" and "break it up," as reported by the Miami Herald.
Several girls who are currently in sixth grade spoke with detectives and admitted to participating in Footman-fueled fights. Two claim that their teacher once asked if they were interested in running it back during her planning period. 
According to the students, Footman had four rules, none of which included "you don't talk about fight club." Instead, her guidelines consisted of "30 seconds, no screaming, no yelling, no phones." 
Footman admitted to investigators that she failed to report the scuffles to school administrators or intervene, but denied having any involvement in organizing the alleged fight club. 
The educator is scheduled to be arraigned on May 4. She faces up to a year for each count against her.