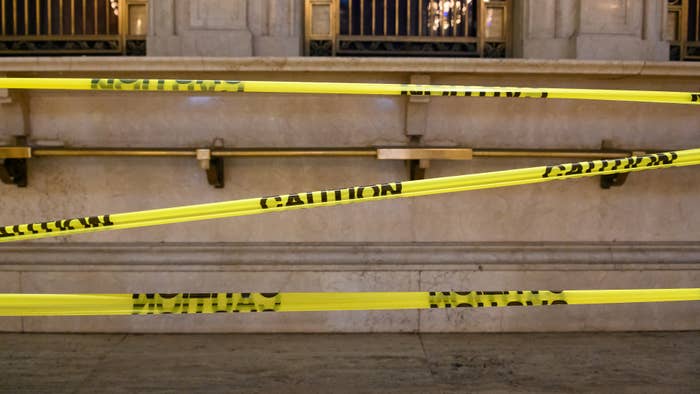 A California man has been charged with two counts of murder for using a knife as a deadly and dangerous weapon after he allegedly killed his uncle and mother while she was on a Zoom call last week, KTLA reports. 
On March 22, Robert Anderson Cotton, 32, allegedly stabbed his mother Dr. Carol Brown, 67, and uncle Kenneth Preston, 69, to death inside the house they shared together. Brown was apparently on a Zoom call with a work colleague who witnessed Cotton dragging Preston out of their home before returning inside to attack Brown. The witness contacted the police after seeing the attacks on both people, but called about observing "a possible kidnapping in progress."
"This is a horrific case in which the mother's work colleagues witnessed part of the attack while on a Zoom call and called the authorities," District Attorney George Gascón said in a news release. 
When authorities arrived at the home, Preston's body was found in the driveway while Brown was discovered inside. Cotton was nowhere to be found, but police noticed that a car belonging to one of the victims was also gone. Cotton eventually returned to the house in the vehicle, and was taken into custody. 
Dr. Brown served as co-coordinator of the Black STEM Program initiative at Pasadena City College. She had been working at the school for over 14 years. 
It's unclear what motivated Cotton to commit an alleged double homicide. The Los Angeles County Sheriff's Department is conducting an investigation into the incident. A continuation of Cotton's arraignment will take place on April 5. He's being held on $4 million bail.