25 Employees Injured After Walking Over Hot Coals in Team-Building Exercise
Medical treatment was provided for 25 people who suffered burns after walking over hot coals stretching several feet long as part of a team-building exercise.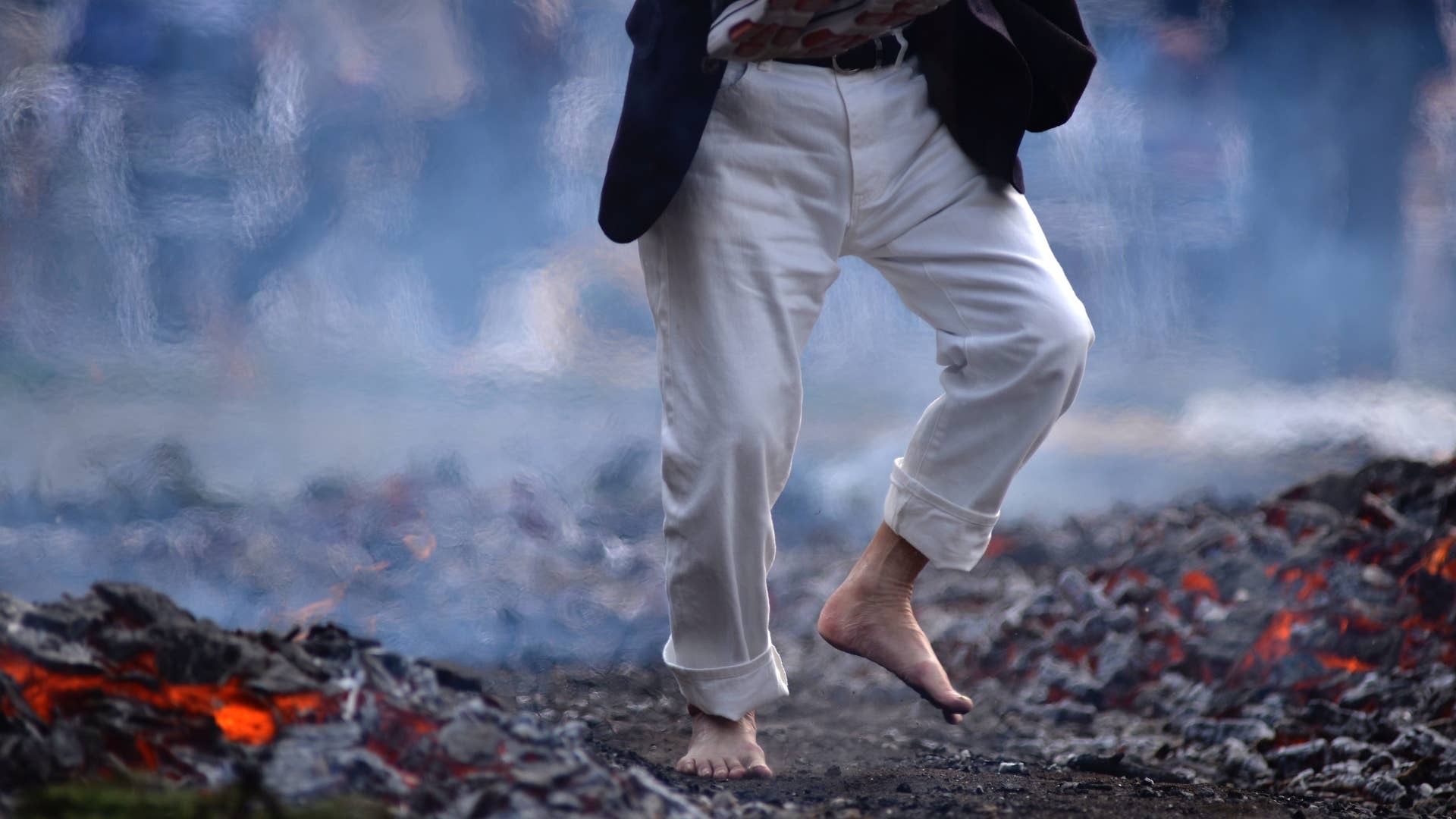 Getty
A Worshiper walks barefoot over the hot coals, and through flames which purify by burning all defilements away, prayig for protection against sickness and calamity and for safety within the family during the Hiwatari fire walking festival in a fire ritual called Saito Goma.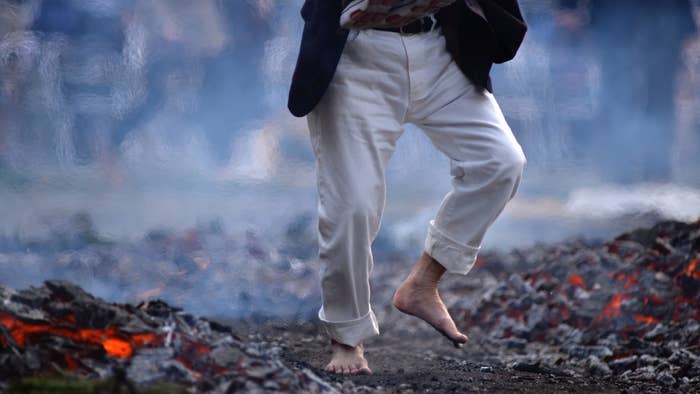 A team-building exercise in Switzerland did not work out as planned when 25 employees suffered burns after walking over a bed of coals that stretched several feet long, New York Post reports. 
At least 10 ambulances arrived at a private event on the Au peninsula on Lake Zurich Tuesday night to provide medical treatment, with 13 people transported to a nearby hospital with severe injuries. Police have begun an investigation into the incident and gathered evidence from the site. It's uncertain if the arrangement of the coals or the way the participants walked over them contributed to their injuries. 
The Swiss news outlet Blick reports there were about 150 employees in attendance for the event hosted by the marketing company Goldbach. According to the Kleinreport.ch, Goldbach CEO Michi Frank acknowledged in an internal memo that several members sustained burns after taking part in a "voluntary" team activity. Frank claimed "appropriate preparation" was taken before the participants walked over the coals.  
A spokesperson for Goldbach asserts "no one was forced" to participate in the activity. 
Live Science points out a number of factors that come into play whenever you try to successfully execute firewalking. It's important to pick the correct type of charcoal that burns away to gray ash instead of getting too hot, as well as pat down the coals in order to create a more flat surface. 
A decade ago, 21 people suffered second and third-degree burns after walking over coals during an event hosted by motivational speaker Tony Robbins in San Jose.