Innocent Man Who Spent 23 Years In Prison Receives No Money From His State
The state of Kansas does not have to turn over money for wrongfully imprisoning a man for 23 years.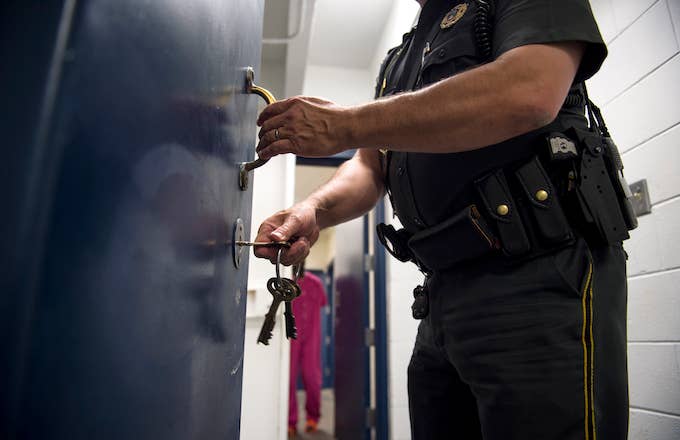 Getty
Image via Getty/Nikki Kahn/The Washington Post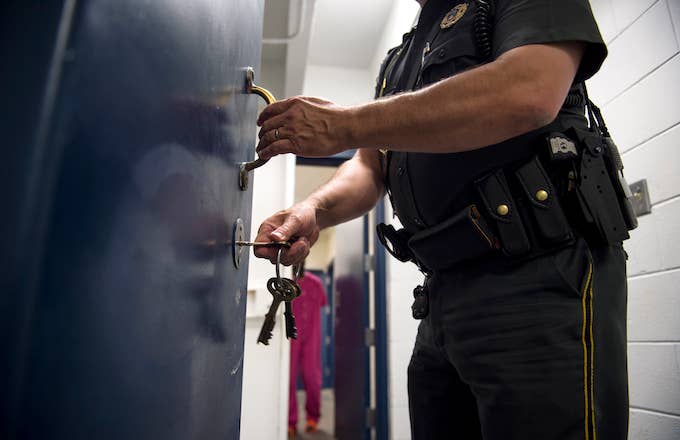 Former Kansas inmate Lamonte McIntyre, who served 23 years for a double murder he didn't commit, walked out of prison penniless.
Had McIntyre been a resident of Texas, Colorado, or Alabama, he would most certainly have been a millionaire, as said states pay $50,000-$80,000 for each year of wrongful conviction. Sadly, he will receive no monetary compensation for those wasted years, since Kansas is one of 18 states required to pay nothing to citizens who wrongfully serve prison time.
Tricia Bushnell of the Innocence Project, who worked to prove McIntyre's innocence, said the circumstances would be different if he were a parolee. "If he came out on probation or parole, they (the state) would have to provide him services in finding housing, education, getting his I.D.," Bushnell told The Kansas City Star. "They don't have to give him anything. And, in fact, they haven't."
During the 1994 trial for his case, there was no physical evidence proving his involvement in the crime, nor was there a motive. According to McIntyre's current lawyers, a reexamination of the case discovered that lead detective Roger Golubski has been threatening witnesses to build his case.
Detective Golubski is now retired, but that will not shield him from misconduct charges should he be found guilty. There are currently a dozen people behind bars based on Golubski's investigatons, and current State's Attorney Mark Dupree has asked the Kansas Bureau of Investigation to review his conduct on each one of them. "If my office receives that information and there's probable cause to charge Mr. Golubski, it will happen," Dupree said, according to CBS News.
McIntyre, who began serving time at 17 years old, is now 41 and has plans of holding a grudge. In fact, he's focused his time on being a certified barber. "I want to spend the rest of my life being happy. I don't want to be bitter," he said. "That's taking away from me. I don't have any more time to give." Thankfully, his legal options for recoupment have not run out. McIntyre's could still sue state officials in federal court for violation of his civil rights. He could also sue particular parties involved in his wrongful conviction including Detective Golubski, then-prosecutor Terra Morehead, or the Wyandotte County District Attorney's office.