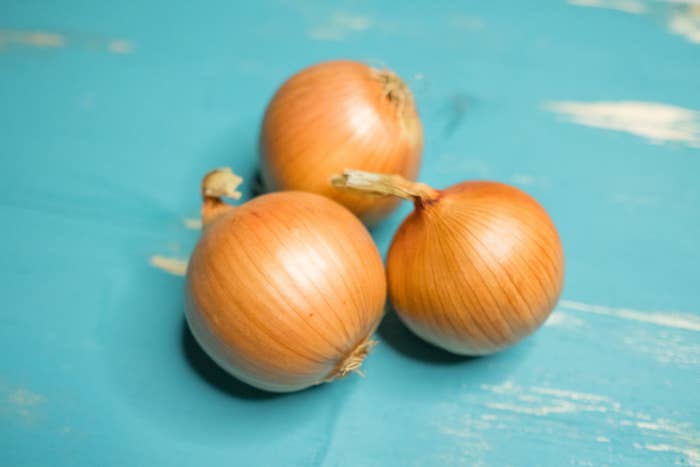 A new range of onion is being introduced to UK stores that are believed to prevent cooks from crying.
Marketed as "tearless" onions, they've been described as a sweet variety of the vegetable that doesn't "reduce cooks to tears." The "Sunions" have been available in U.S. stores since 2018 but will now be available in Waitrose stores across the UK from next week.
Taking over 30 years to perfect, the onions have been curated through finding ways to breed less pungent varieties of the vegetable so that the vapours that are released when chopped are not strong enough to cause tears.
A website advertising the product says that the volatile compounds in onions are "responsible for tearing and pungent flavour" and that the amount of those compounds in onions will "remain the same or increase over time". The Sunions, however, contain compounds that do the exact opposite to create a tearless, sweet and mild onion.
"We understand how apealing tearless onions are to our customers, which is why we're delighted to launch Sunions in selected stores and via Waitrose.com from January 18," said Paul Bidwell, an onion buyer for Waitrose. "They're ideal for taking the tears out of the kitchen; the sweetness of this type of onion lends itself perfectly to a variety of dishes, from salads to hot meals."
You will be able to buy a three-pack of  Sunions for £1.50 when they go on sale online and in selected Waitrose stores from Tuesday next week.