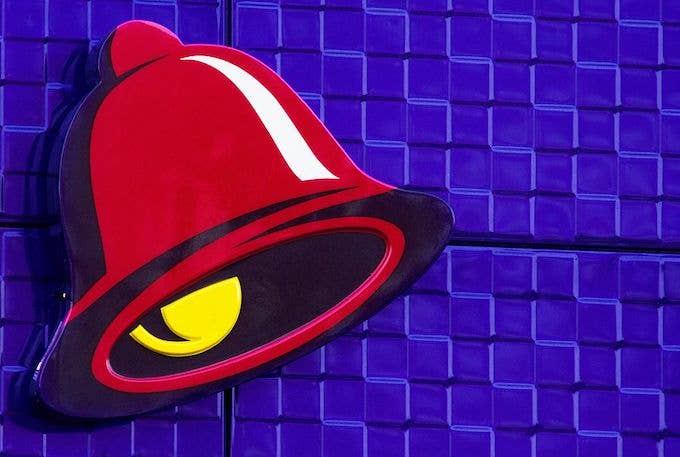 While enjoying one of the many food offerings at a local Taco Bell in Florida, a man likely didn't anticipate that grabbing some extra hot sauce packages would potentially save his life. Around 4:30 p.m on Saturday, an unnamed man got up from his table at a Winter Haven Taco Bell when a car drove 10 feet into the seated section of the eatery. 
The driver was reportedly 77-year-old Emmanuel Akowuah, who intended on reversing out of his parking spot when he accidentally put the vehicle in drive. According to the police report, "The vehicle jumped the curb and went into the building coming to a rest approximately ten feet inside of the building." Akowuah's wife was sitting in the passenger seat at the time of the collision, and neither of them were injured.
According to WFLA, the man who arose to grab hot sauce could have been severely injured if he's remained seated, as the vehicle barreled into the table where he was eating. Police spokeswoman Jamie Brown said it's rather miraculous that no patrons suffered injuries.
"This was a serious crash: the airbags deployed and the building kind of caved in," she said. "The occupants could have been injured and the man who got up to get more hot sauce could have sustained a devastating injury, or even death." Brown then noted that given his luck in this situation, the man may want to take up other games of chance. "He should play the lottery."
The Winter Haven Police Department shared news of the crash on social media, noting that the building sustained significant damages. It's unclear whether charges will be filed against Akowuah. 
News of the Winter Haven crash comes just a few weeks after reports surfaced detailing how a man survived off of Taco Bell hot sauce packets while trapped in his car for five days.