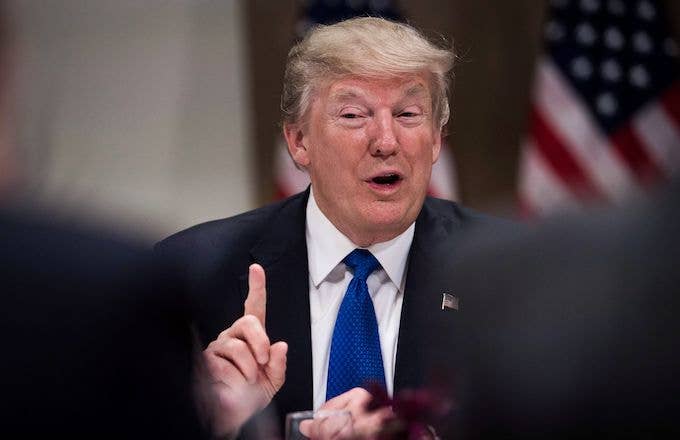 When Donald Trump deployed troops to the U.S.-Mexico border, to deter the caravan of asylum-seekers traveling through Mexico towards America, the 'mission' had a scheduled end date of December 15. However, as is often Trump's go-to, he has resorted to flamboyant rhetoric while stating that the 5,900 troops will remain at the border "as long as necessary."
800 migrants arrived at the border on Wednesday, and another 900 on Thursday, with nearly 5,000 expected to gather in Tijuana in the next few days. Although the numbers may intimidate someone like Donald, Irineo Mujica, a member of Pueblo Sin Fronteras, an advocacy group working with the caravan, explained, "We are definitely not going to storm the wall." The caravan has not presented any apparent danger to the United States. 
Before the midterm elections this month, Trump deployed troops to the border in a perceived effort to rally his voter base around the thought of an immigrant invasion.
While speaking to the press Saturday, the president also applauded the troops for being excellent fence builders. "They built great fences. They built a very powerful fence, a different kind of a fence, but very powerful. The fence is fully manned," he said. 
In addition to commenting on his $42-$110M military operation, the president also said that should he not get funding for his border wall, there's no better time than the present for a government shutdown. "I think probably, if I was ever going to do a shutdown over border security, when you look at the caravans, when you look at the mess, when you look at the people coming in, this would be a very good time to do a shutdown," he said.