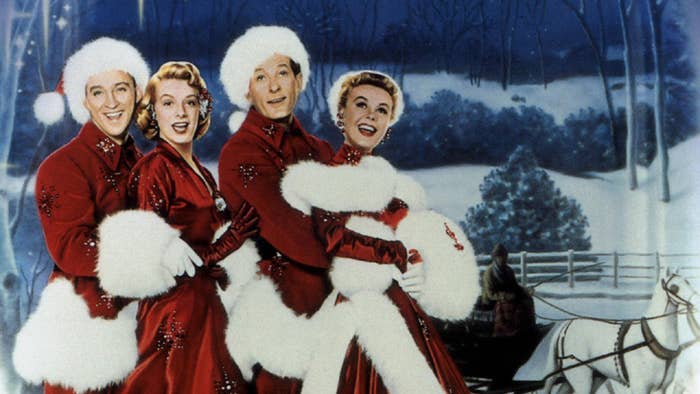 WDOK-FM, a Cleveland radio station that exclusively broadcasts Christmas music, has banned Frank Loesser's 1944 tune "Baby, It's Cold Outside" from their playlist. 
The song has been covered by many artists, such as Lady Gaga and Michael Bublé, and is often considered to be a holiday classic. Often performed as a duet, a man tries to dissuade a woman from leaving a Christmas party, and suggests that she stay the night with him instead. However, certain lyrics, such as: "I simply must go (But baby it's cold outside), The answer is no (But baby it's cold outside)," are undeniably predatory, and within the context of the #MeToo movement, under heightened scrutiny.
In an interview with CNN, WDOK midday host Desiray explains, "People might say, 'Oh, enough with that #MeToo,' but if you really put that aside and read the lyrics, it's not something that I would want my daughter to be in that kind of a situation." When you search "Baby, It's Cold Outside" on Urban Dictionary, the site defines it as the "Christmas Date Rape Song."
The radio station conducted a poll on their Facebook page to gauge whether their listeners thought the song should be banned, and surprisingly only 5% thought it was inappropriate. 
While some, such as host Glenn Anderson of WDOK, have made the argument that the song was written during a different time, the lyrics are clearly wrong. "The world we live in is extra sensitive now, and people get easily offended, but in a world where #MeToo has finally given women the voice they deserve, the song has no place," Anderson said.