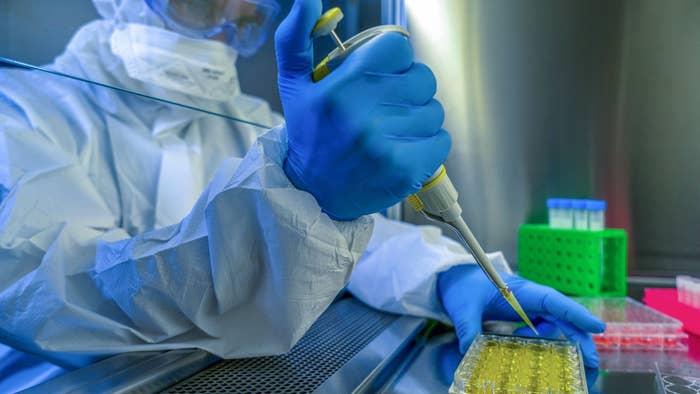 On Friday, the top official for the World Health Organization argued that the pandemic caused by COVID-19 has led to more overall trauma than World War II. He also said the virus' impact will last "for many years to come."
"After the Second World War, the world has experienced mass trauma, because Second World War affected many, many lives. And now, even with this COVID pandemic, with bigger magnitude, more lives have been affected," said WHO Director-General Tedros Adhanom Ghebreyesus during a Friday news conference, according to CNBC. "Almost the whole world is affected, each and every individual on the surface of the world actually has been affected.
"And that means mass trauma, which is beyond proportion, even bigger than what the world experienced after the Second World War. And when there is mass trauma, it affects communities for many years to come."
Ghebreyesus' comments came after he was asked if countries should consider COVID's impact on their economies and citizens' mental health when planning for the future. His deputies said the answer is yes, and that mental health is of vital importance. 
"The answer is absolutely yes," Maria Van Kerkhove, the head of the organization's emerging diseases and zoonosis unit, said. "There are variations in terms of the impact that this has had on individuals, whether you have lost a loved one, or a family member or friend to this virus. Whether you've lost your job, children who haven't been in school, people who are forced to stay home in very difficult situations."
Kerkhove added that the pandemic's mental health toll will be important in the long run, though she labeled the current period the "acute phase" because it's still continuing to kill tens of thousands per week. 
The WHO's executive director of the health emergencies program, Mike Ryan, also weighed in by saying that the mental health issue shouldn't just be talked about, but should actually be addressed in some tangible way, saying "It's one thing to say that mental health is and psychological health is under pressure — that's true — but also the opposite of that has to be what we're doing to support and provide psychosocial support to people and communities."